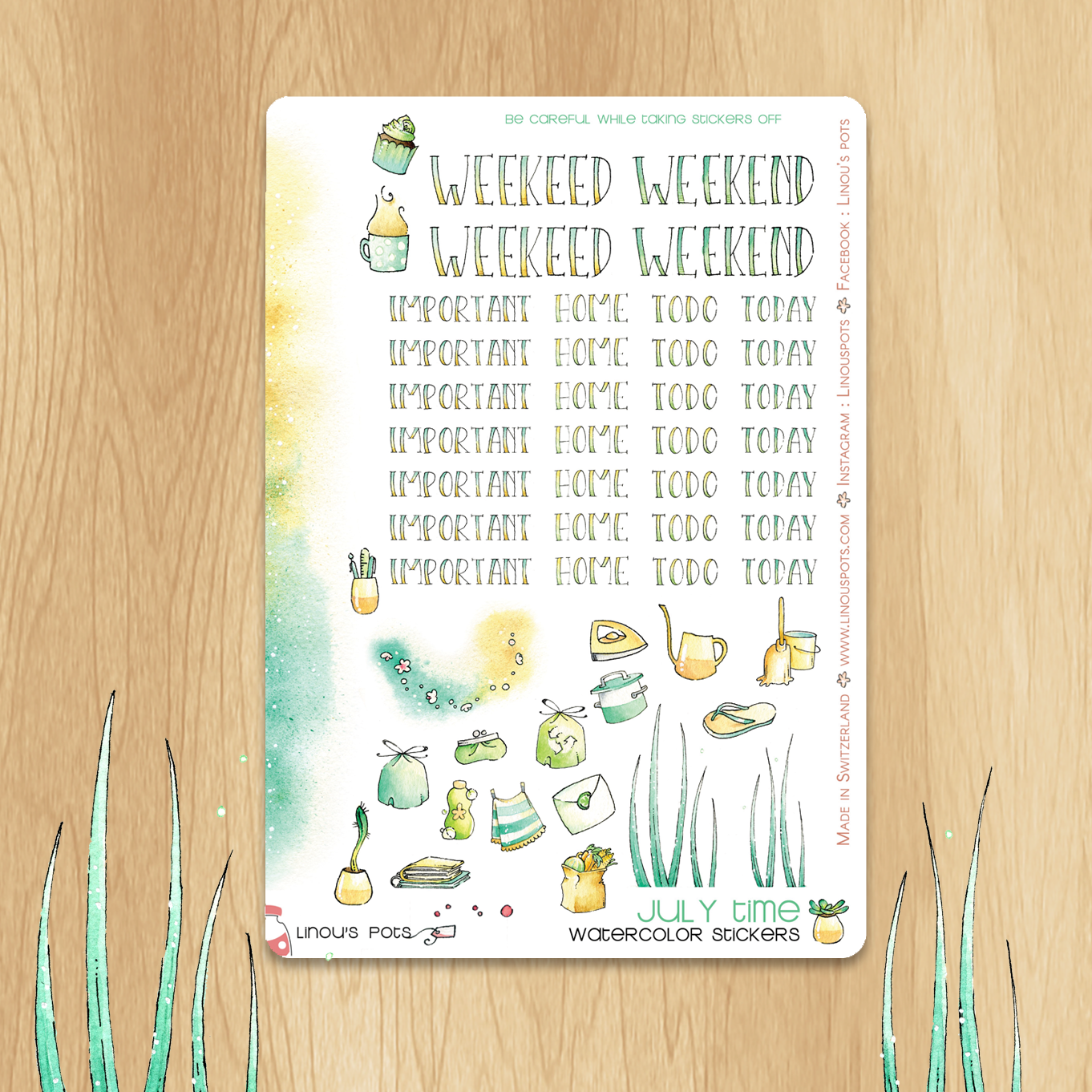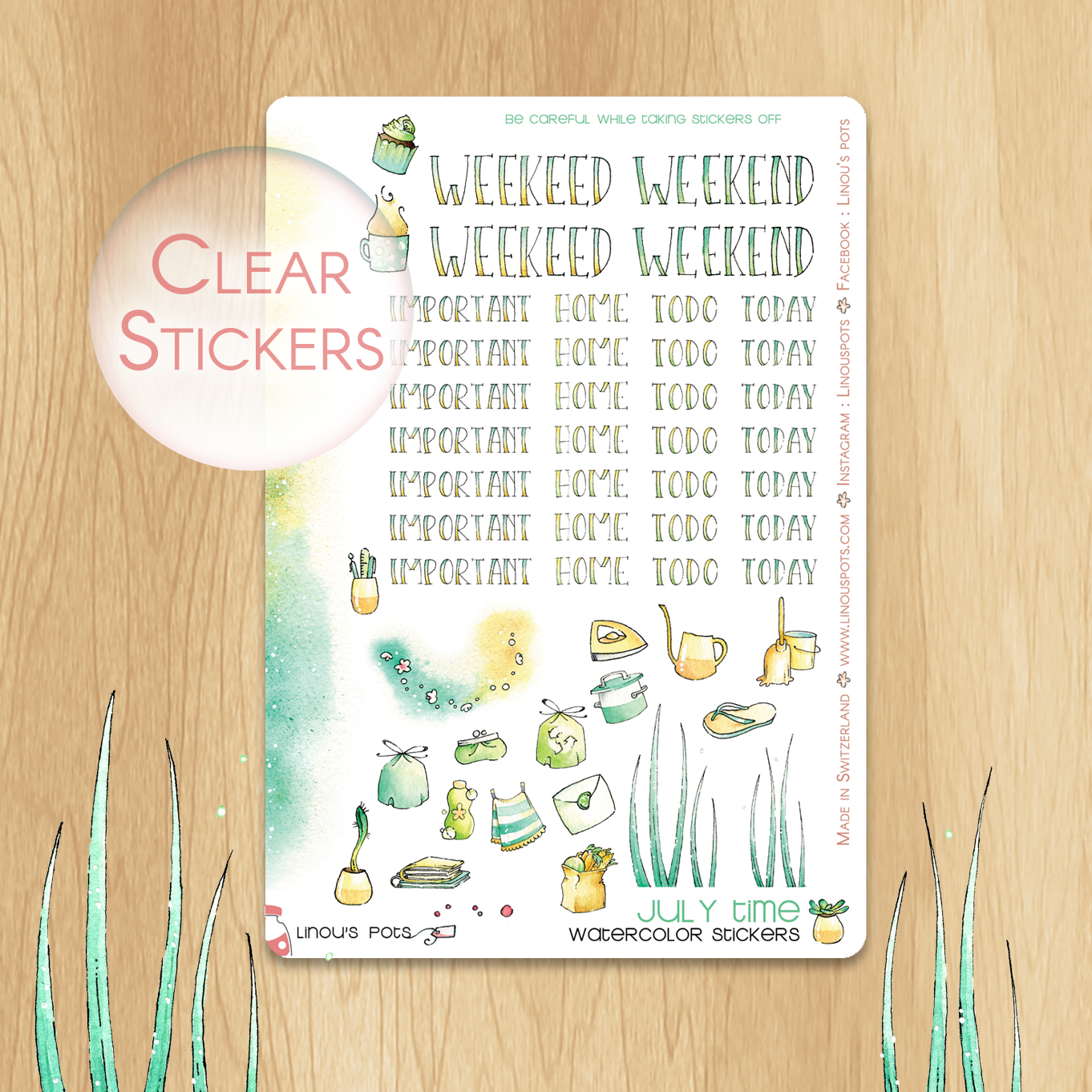 Playing In The Sand - Watercolor Planner Stickers - Lettered Headers
Description
Sunny and sweet watercolor stickers collection for Summer. This sheet is part of July's 2019 Collection and includes :
4 headers "Weekend"
7 headers "Important"
7 headers "To do"
7 headers "Today"
7 headers "Home"
For questions about sizes of stickers, please refer to this part of the FAQ page.
Remark: colors can vary according to your screen setups.
Product features
The size is Linou's pots usual size of 129x185mm, fitting all usual planners.
Three papers options are available :
Matte removable
Matte permanent
Clear glossy
Share