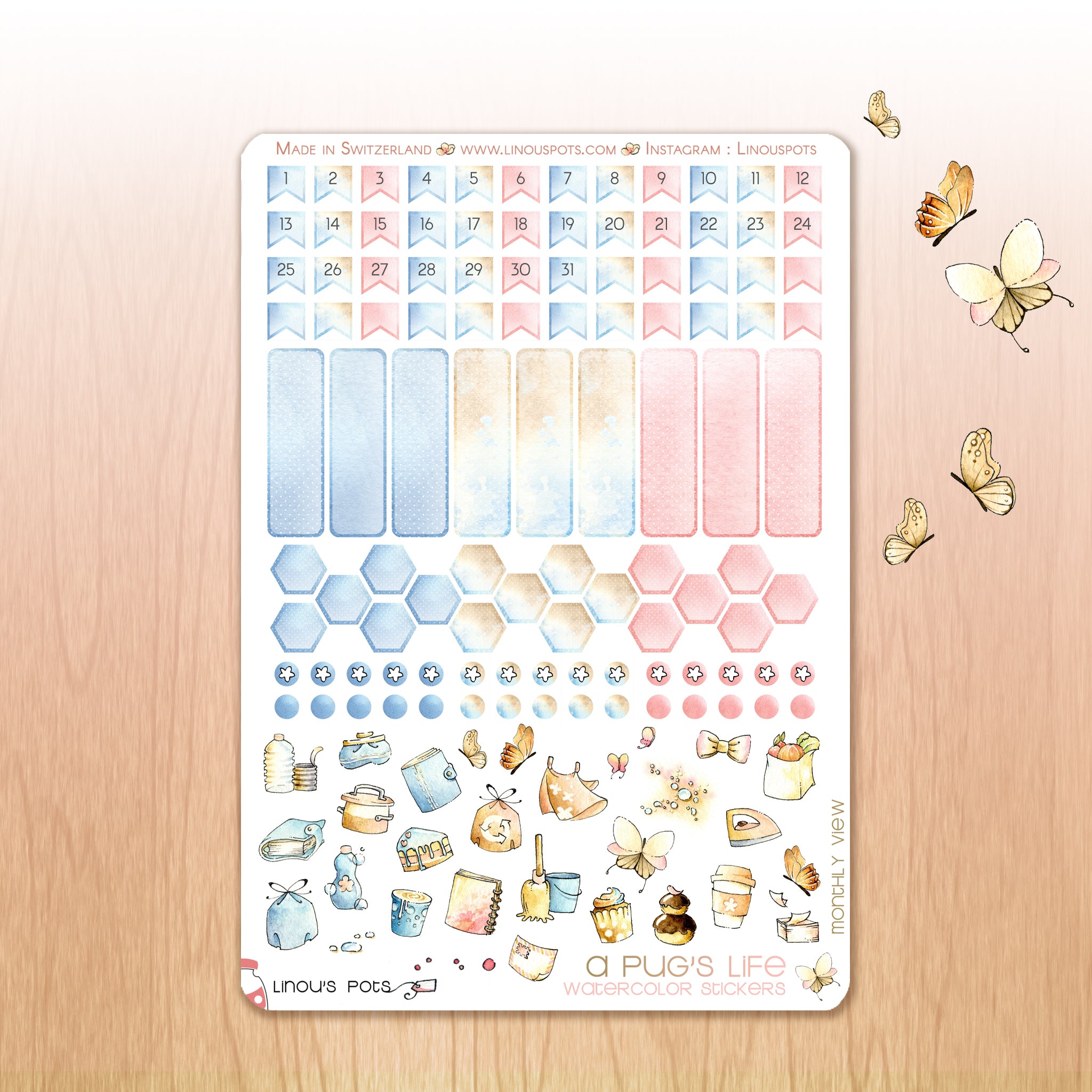 A Pug's Life - Watercolor Planner Stickers - Monthly Dates
Calmness and confidence will make you strong
Lightness, serenity and blue-pink-brown tones compose A Pug's Life watercolor stickers collection.
Happy Summer and woof, woof !
Boxes are adapted to most common monthly planner spreads. Width is indicated in the options.
The illustrations were created for a collaboration with Cocoa Daisy and are complementary to her "Meadow" kit.
Product features
Page size: 129x185mm (4.72x7.08in)
2 paper options available.
would pair perfectly with