new collection
winter crisp
these curious squirrels will bring warmth, sweetness and fun in your cold time daily planning.
Linou's pots - your planning bubble
we love creativity
creativity: the use of imagination or original ideas to create something; inventiveness
[Oxford Languages]
Linou's pots - your planning bubble
we love organization
and bringing fun into your daily planning
New freebie
with each order
Each order is accompanied by a small freebie, regularly updated according to the season.
This is our way to say thank you for your support and for all these years at our side 🤍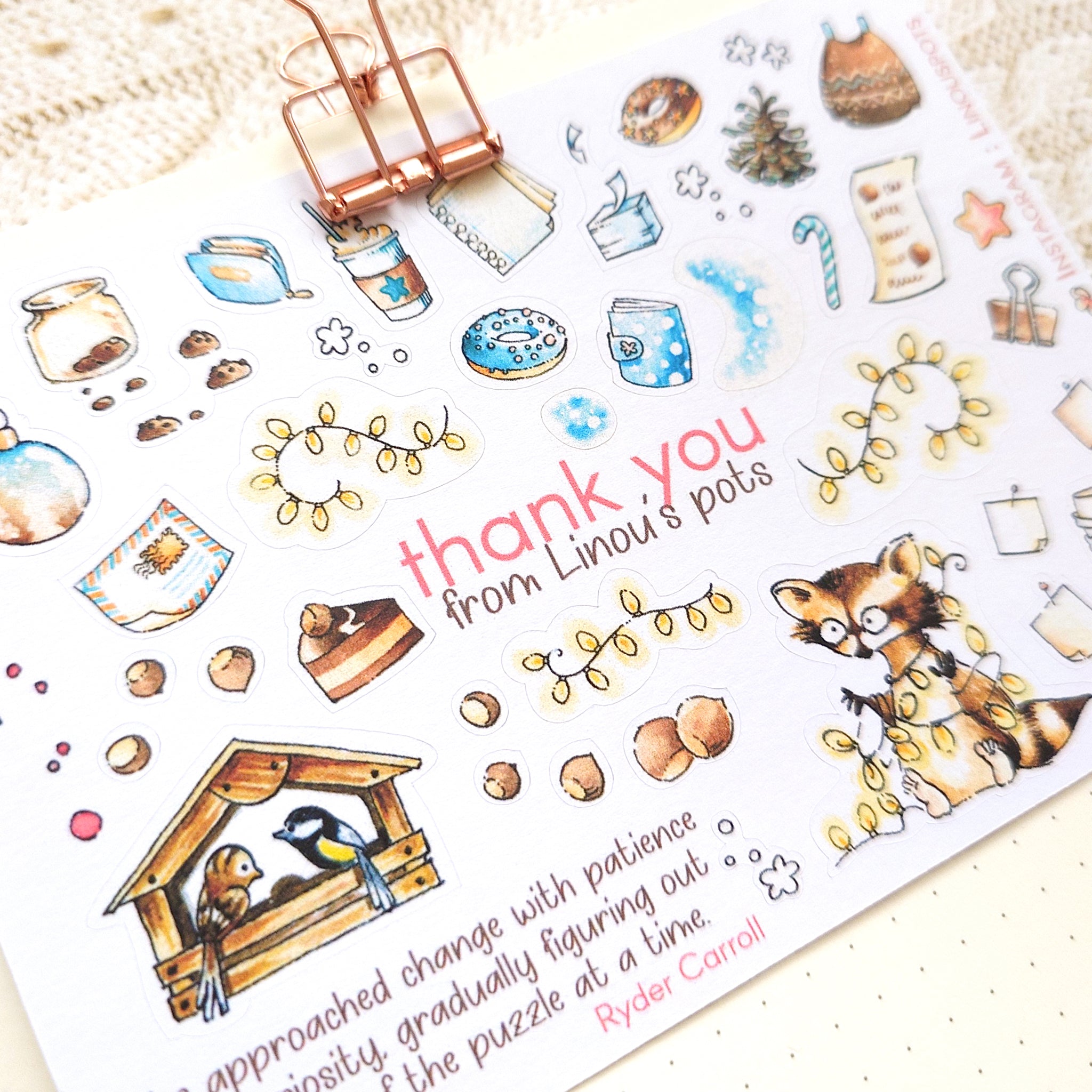 Love for creativity
One of the key point that really started Linou's pots was going back to my own style after some attempts of more usual planner stickers. I got back to my furry animals and grumpy mushrooms, doted with big eyes 👀, so that you don't know if they just ate something bad or if they should go to the doctor to check their thyroid [sorry, medical doctor speaking here].
This kind of goofy illustration has always been with me as long as I can remember. Sticking
to my style definitively propopelled us into the planner world with our own identity as Linou's pots.
The same way, I truly believe that the common creativity that all of you share surpasses my own art in a tremendous way. And this is my most precious
reward. You can't imagine how I love to look at all of your compositions. From very minimalist to completely crazy, they always make my day.
Thank you for being a part of this adventure 🦔

Our first blog post
Sharing is one of the values that is dearest to my heart and that is why Linou's Pots now also has a blog part that serves as a resources sharing 🤎
I look forward to sharing with you and reading your insights as well.
Read the article