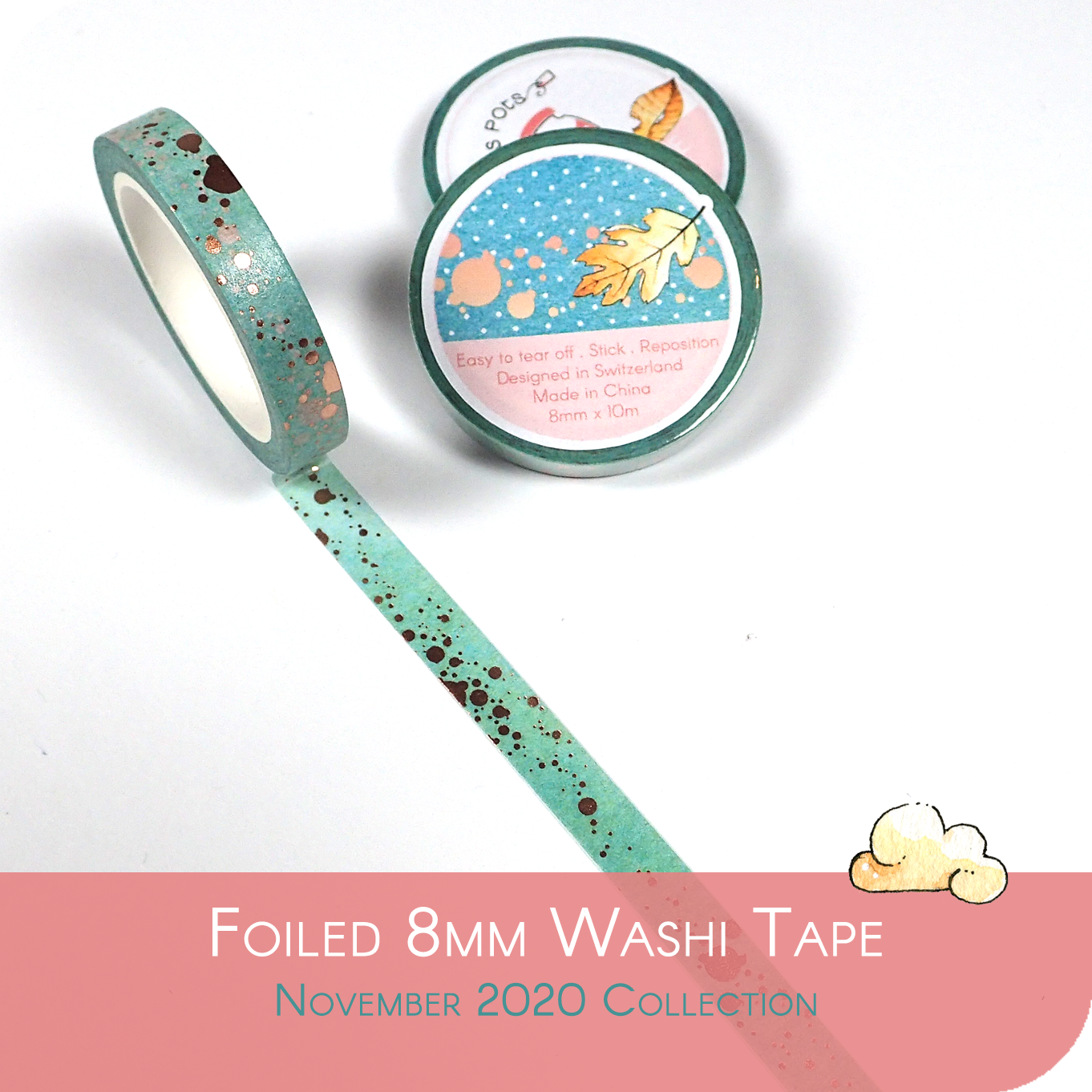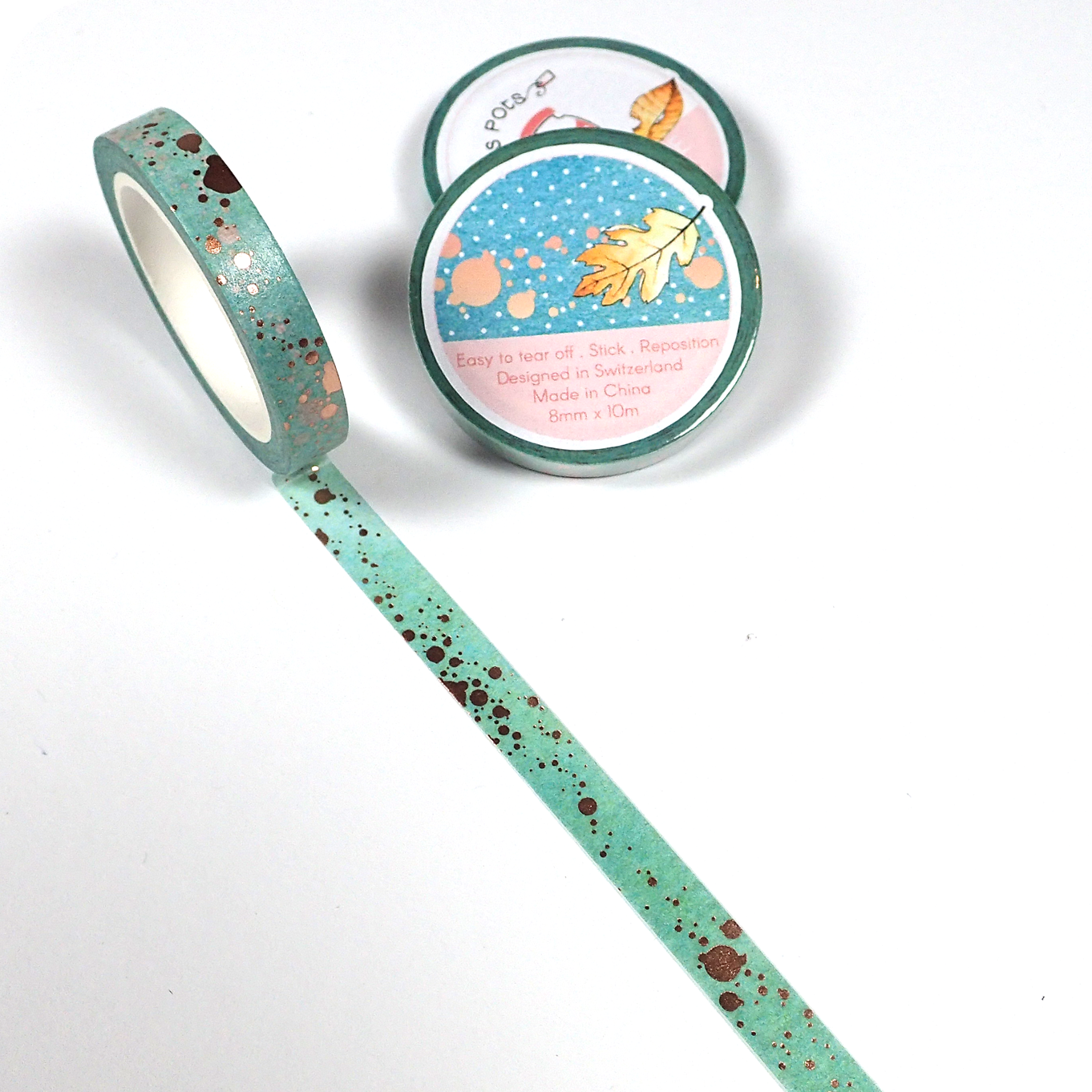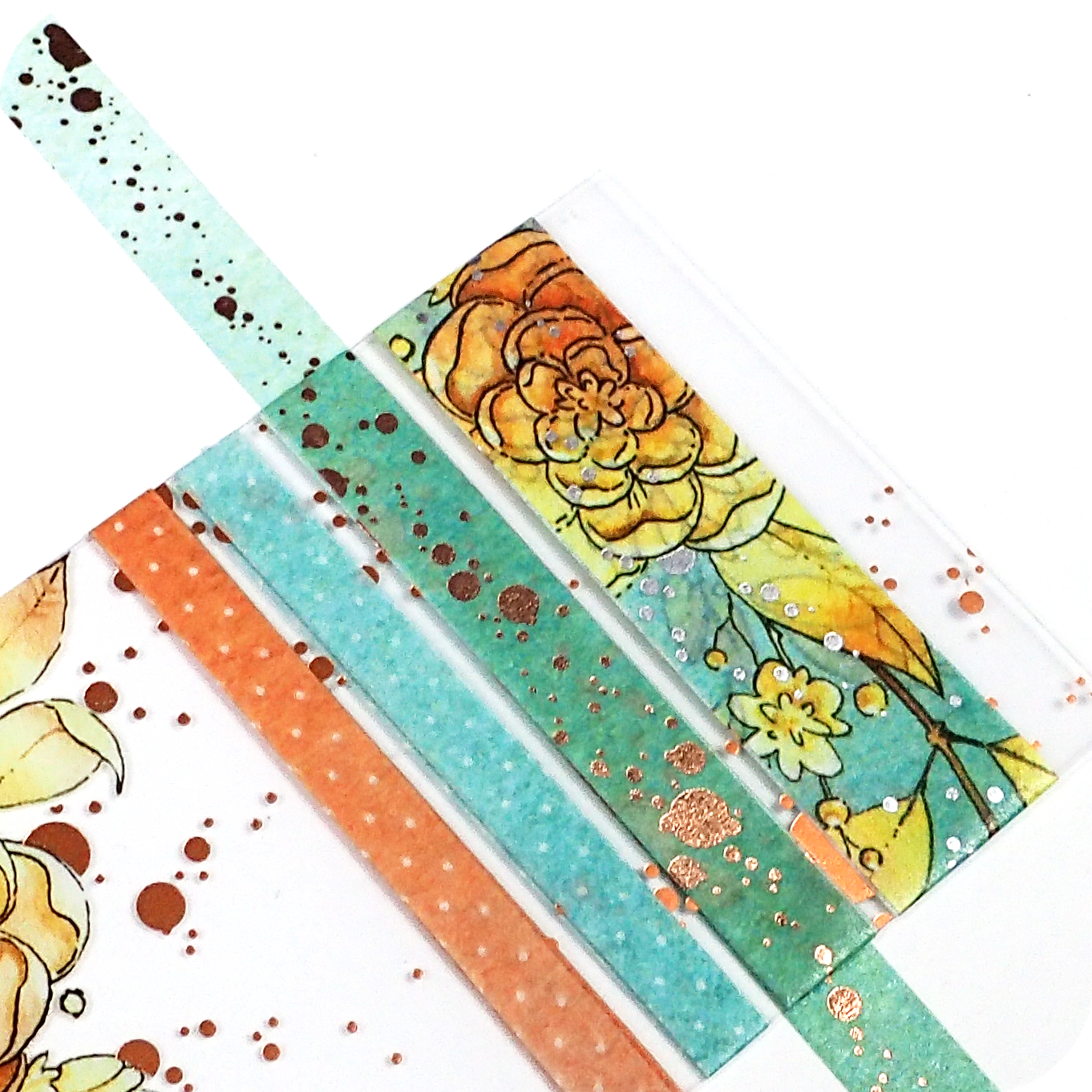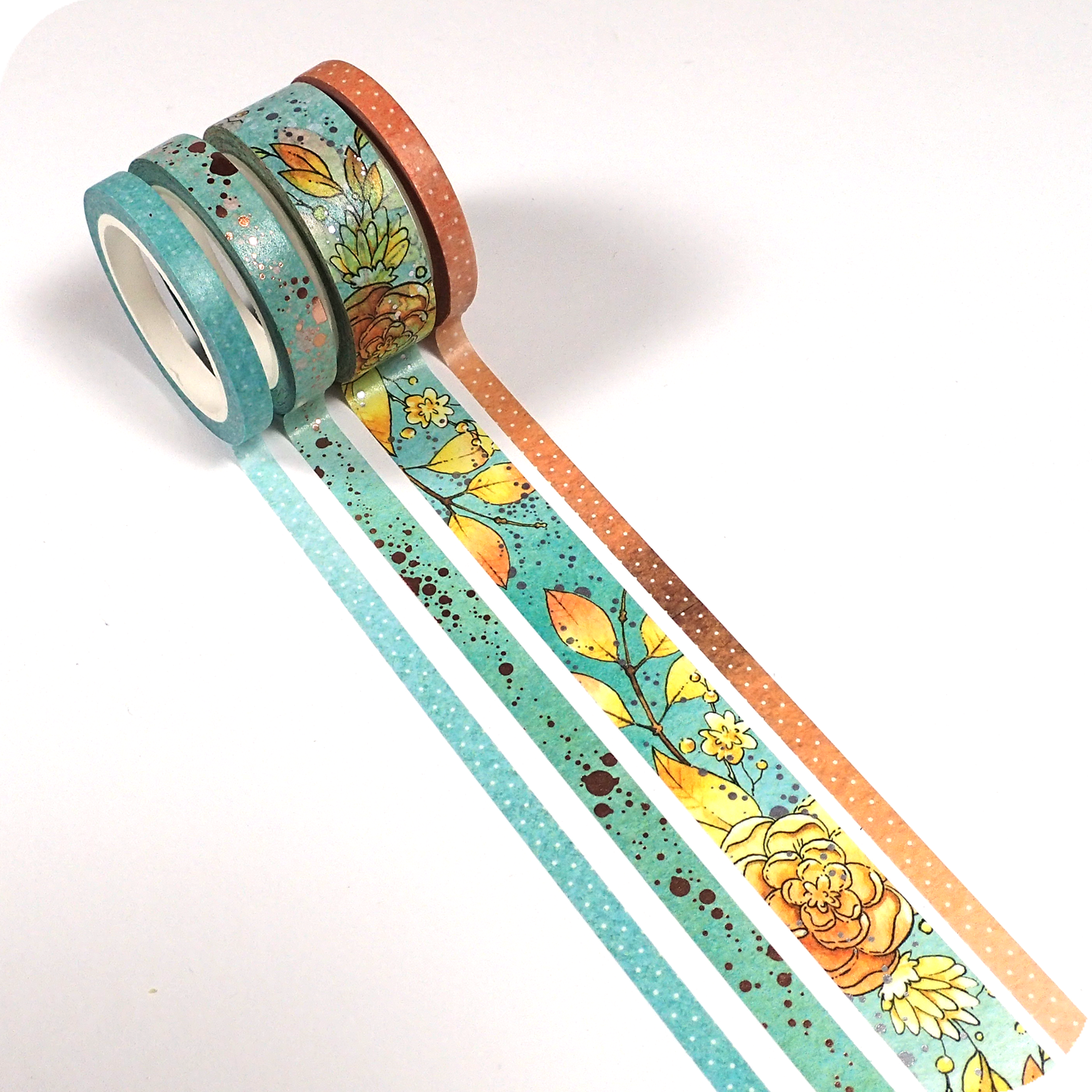 Feathery Fall - 8mm Washi Tape - Blue with Copper Foiled Spots
"...
 

when every leaf is a flower."

This colorful fall collection includes hedgehogs hiding in the woods, curious snails and much more funny characters that will brighten up your planner. 

The original collection has been proudly released in 2020 in collaboration with Cocoa Daisy.
Product features
Each roll is 8mm wide and 10m long. These washi tapes are made of high quality rice paper. They are therefore easy to tear of and to reposition.
Remark : colors can vary according to your screen set ups.
would pair perfectly with