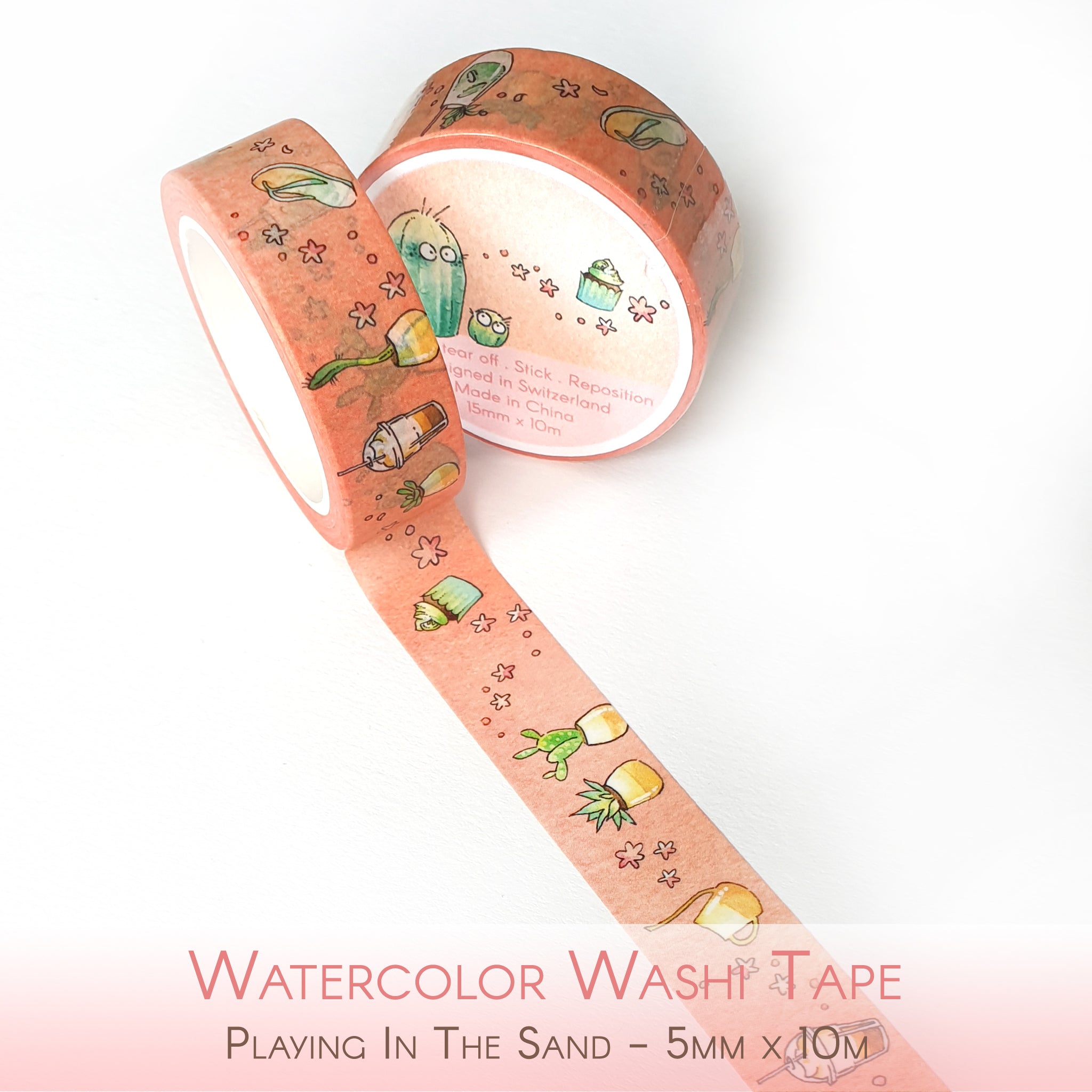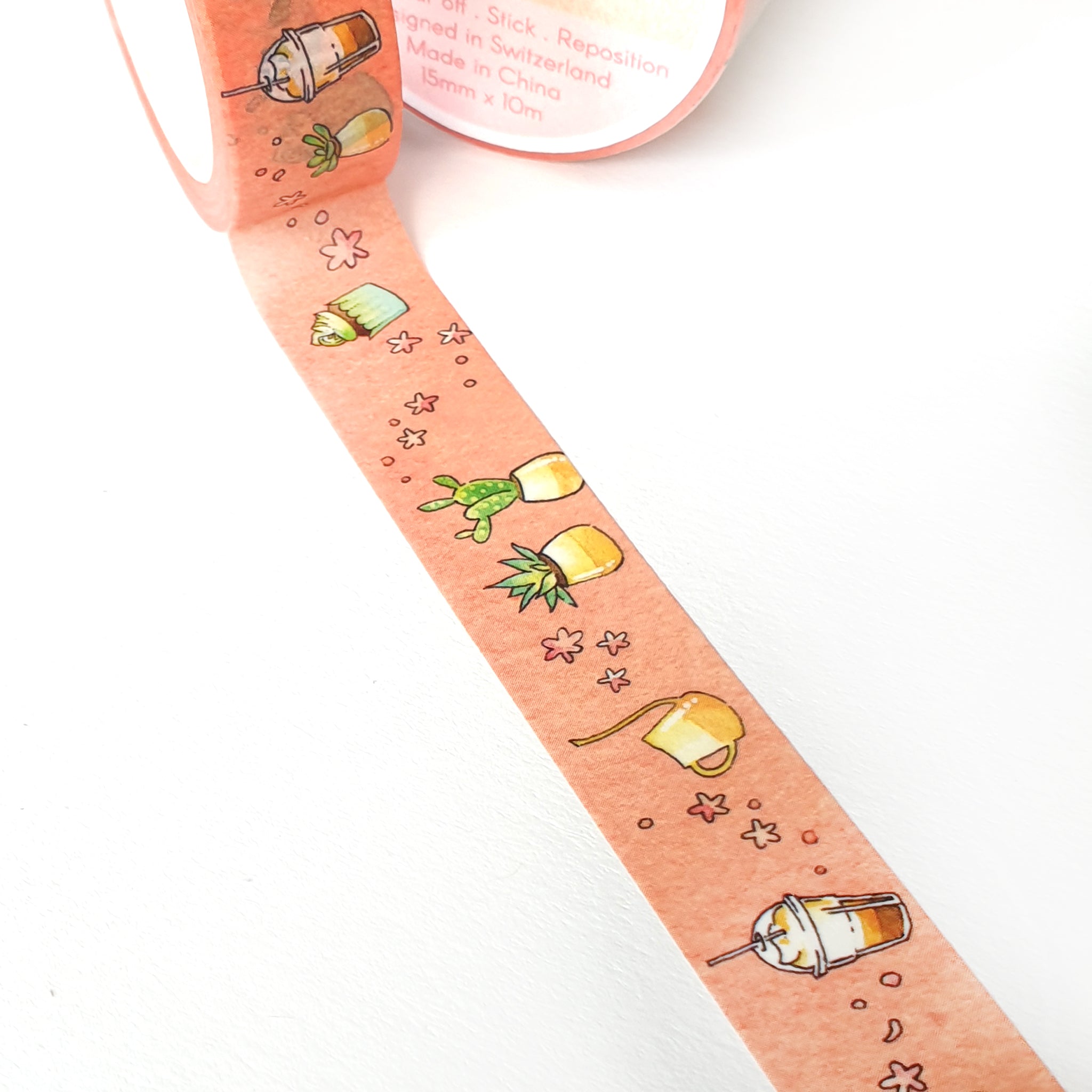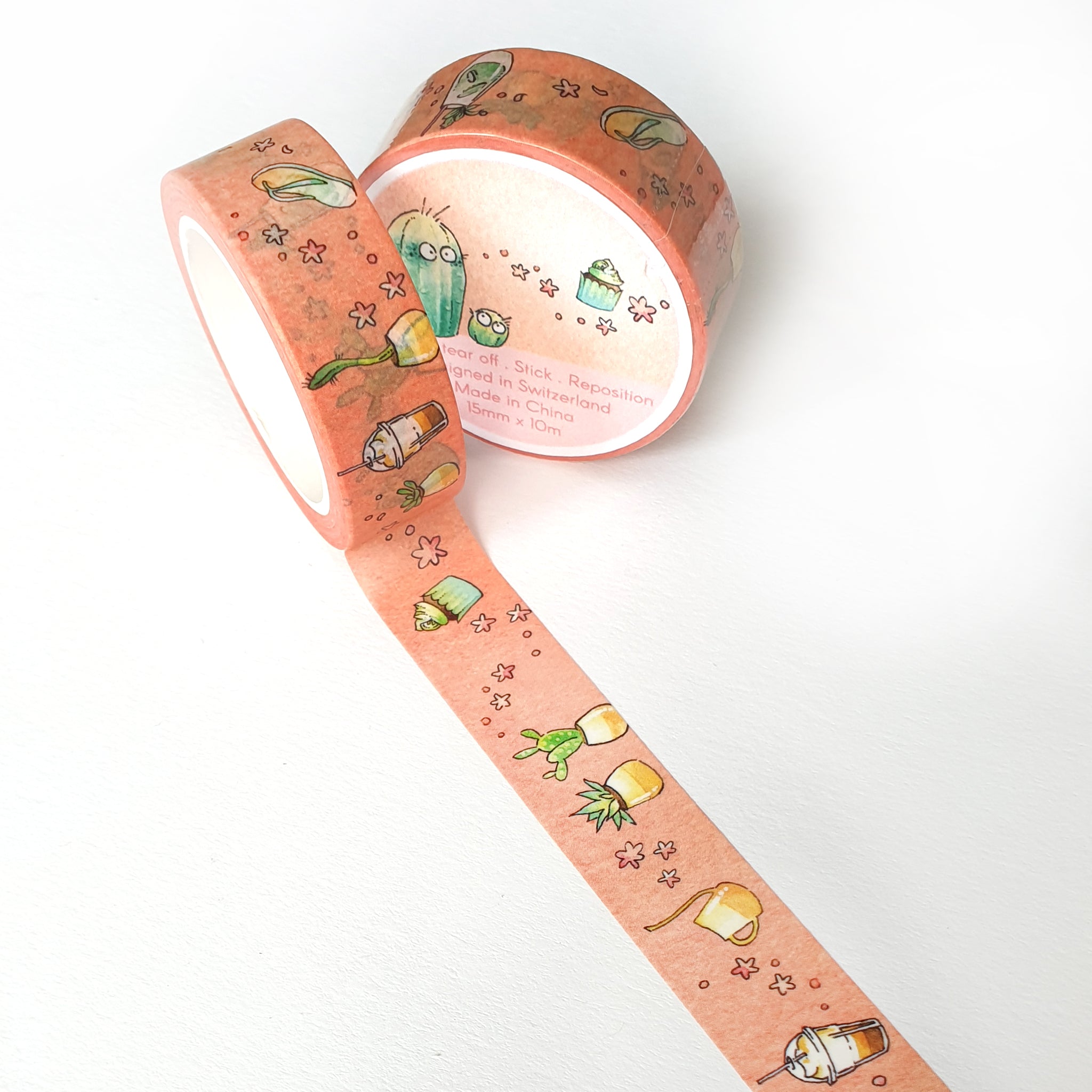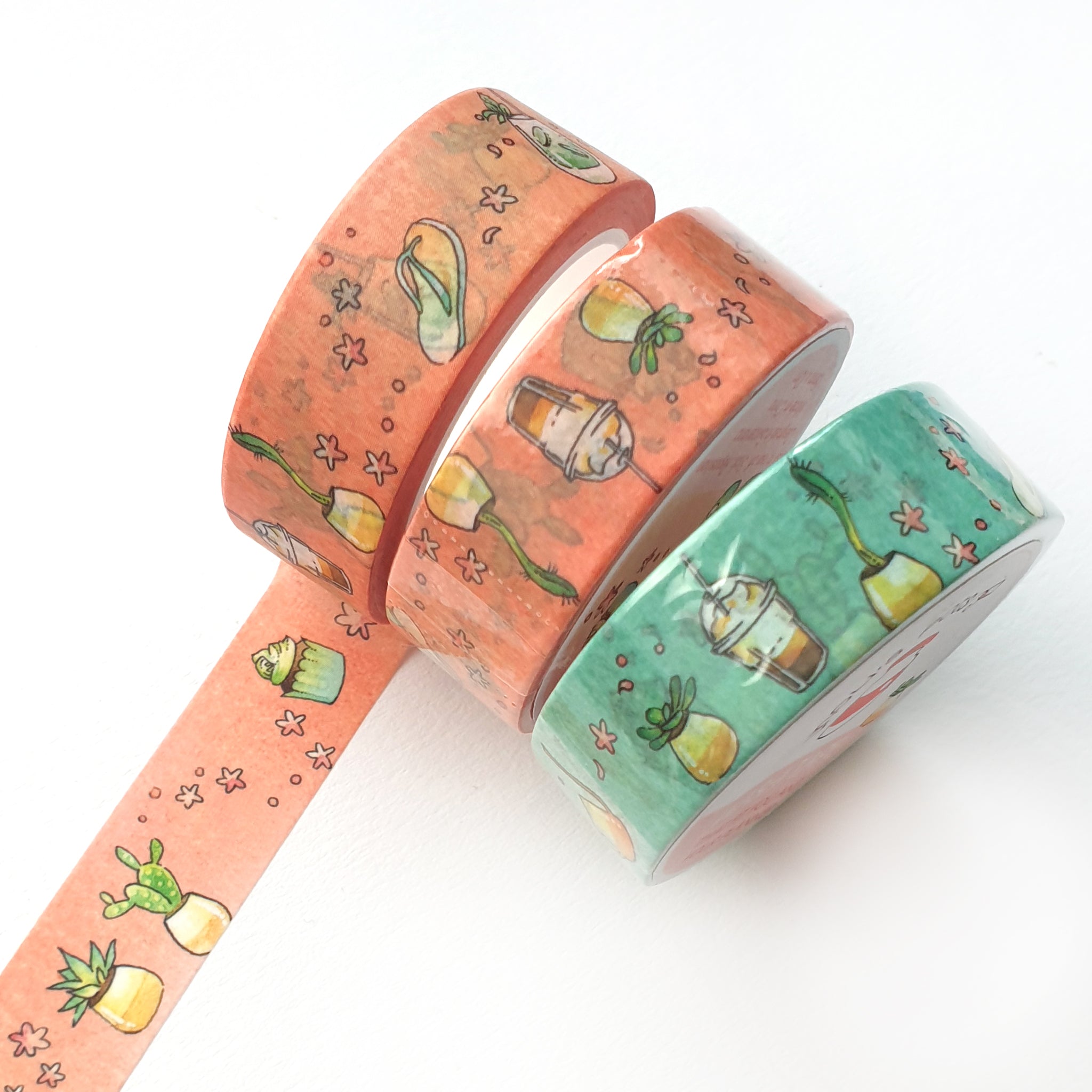 Playing In The Sand - 15mm Washi Tape - Cactus and Succulents Peach
Creating memories
Sand between toes, the smell of sunscreen, the taste of ice creams and jellyfishes at the water's edge: it's vacation time for our raccoon family and they're having a blast!
Product features
Size : masking tapes are 15mm wide and 10m long.

Made of high quality rice paper, easy to tear off and to reposition.
Share