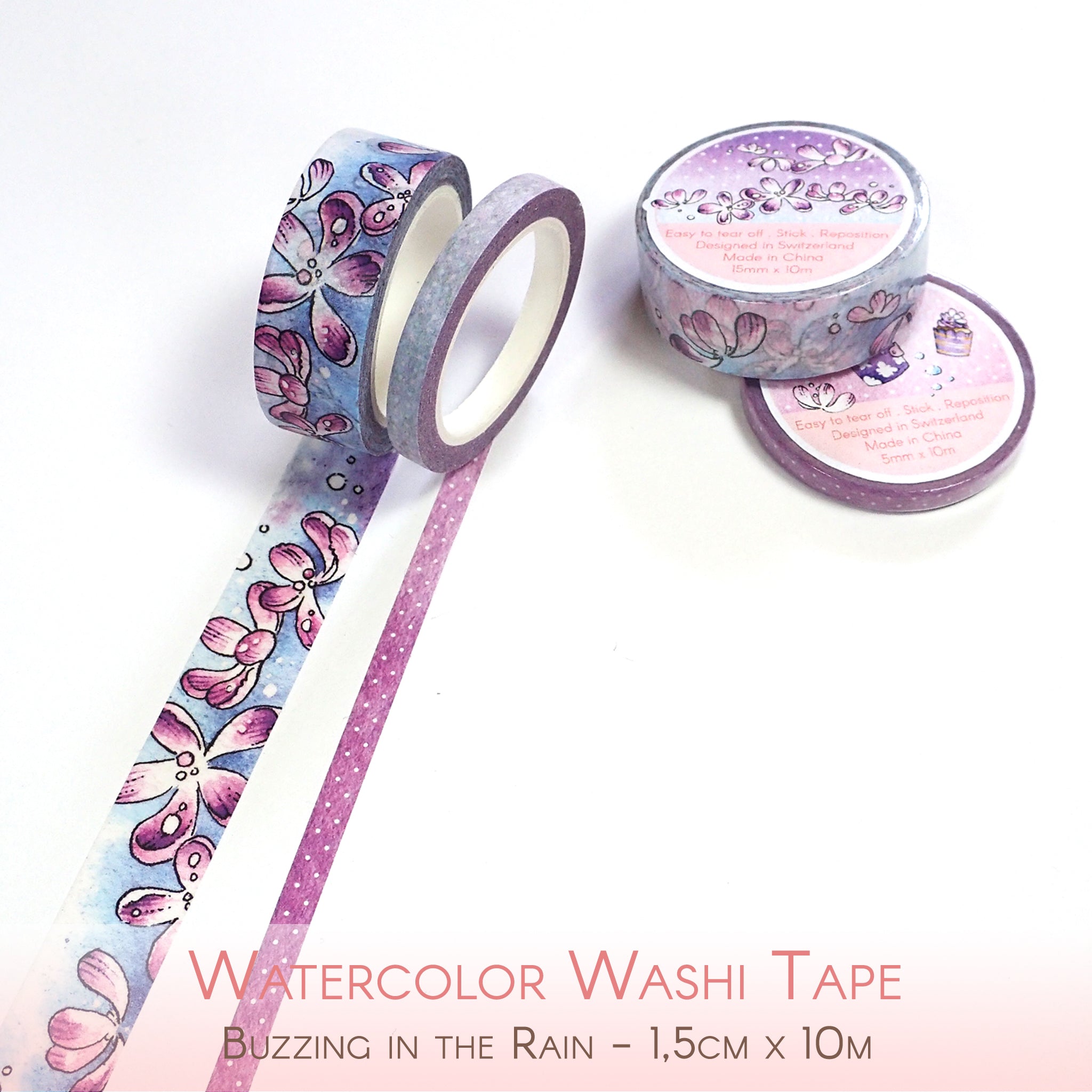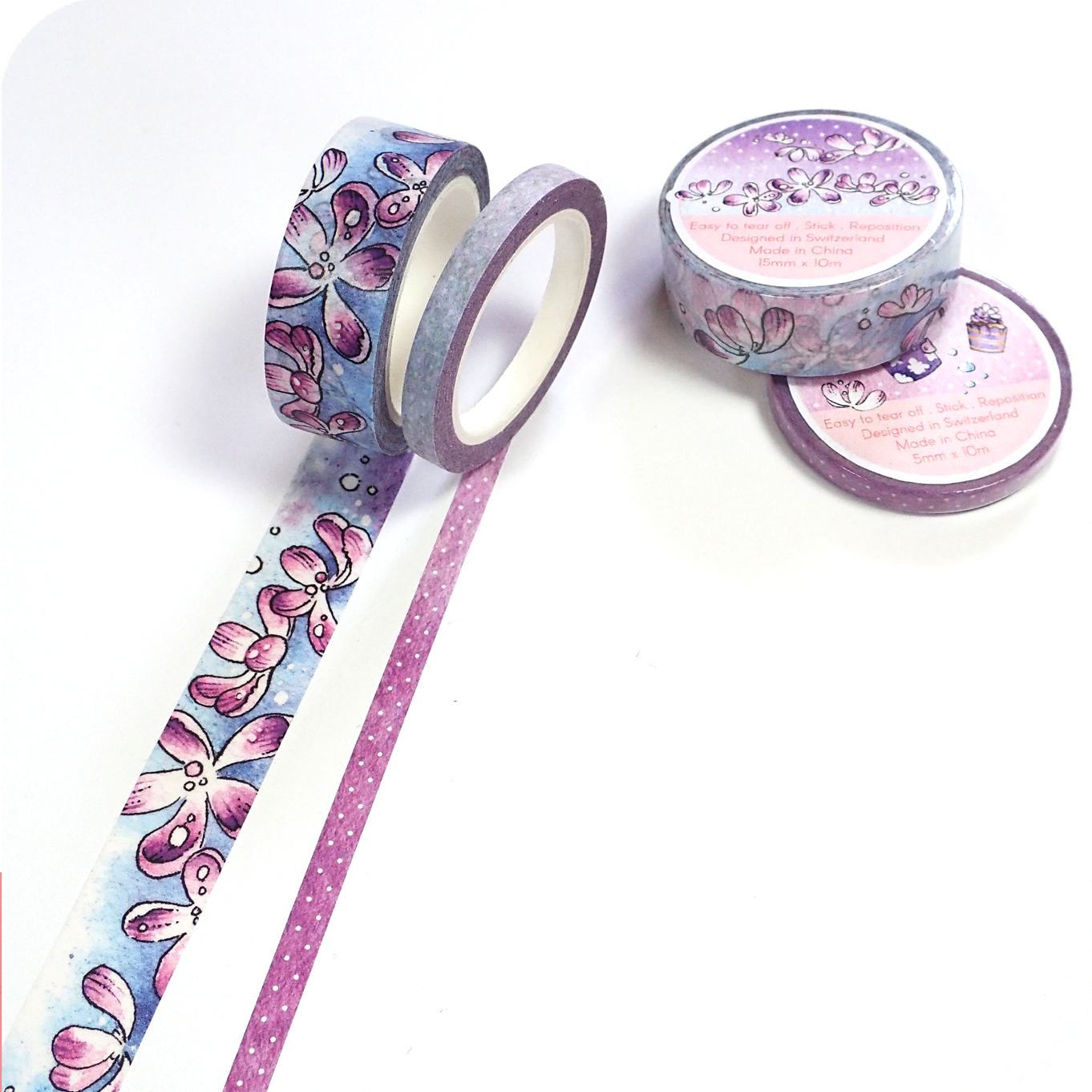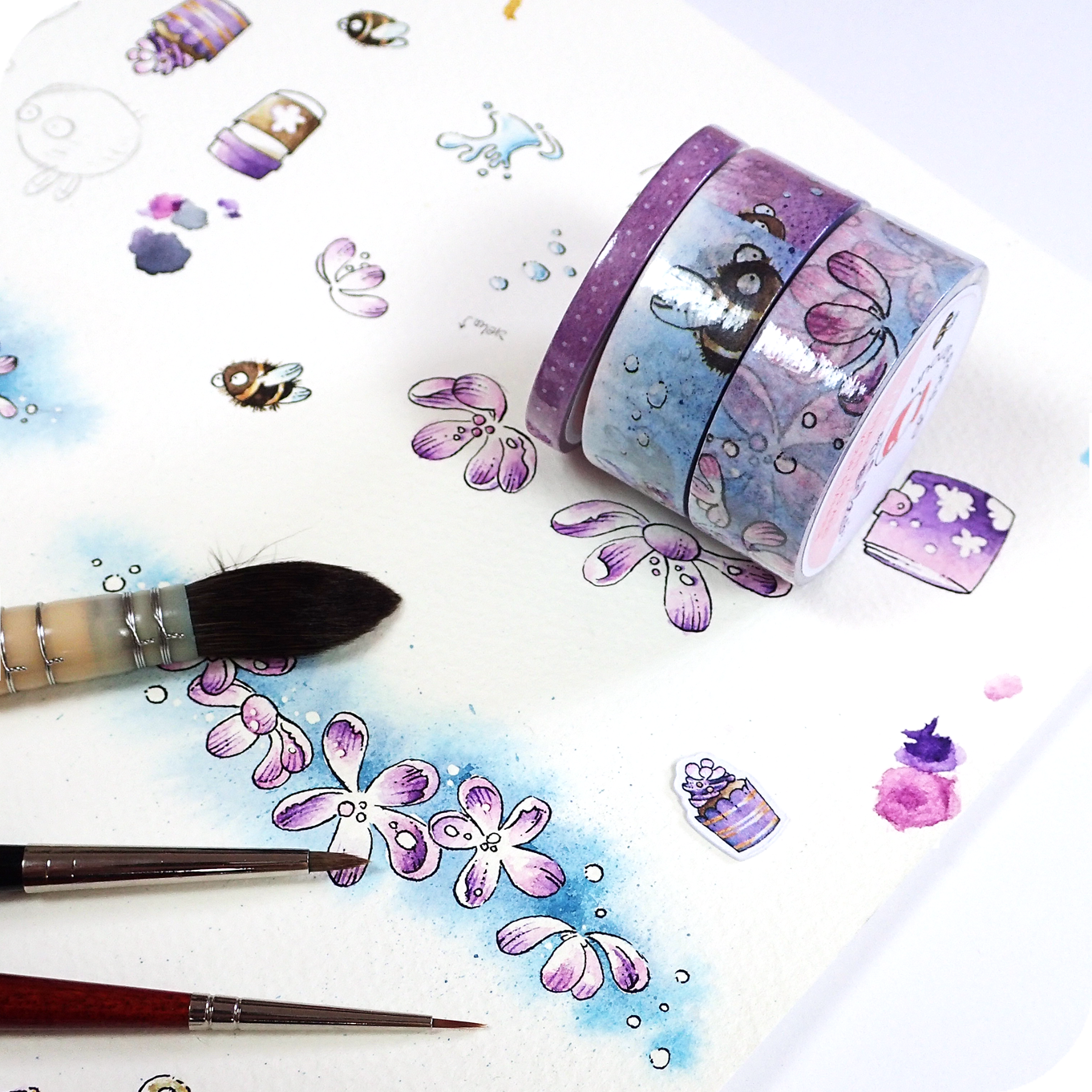 Buzzing In The Rain - Washi Tape with Purple Flowers
Description
"Buzzing in the rain" watercolor stickers and washi tapes collection for Spring. This handdesigned washi tape is part of April's 2020 Collection and includes various unique watercolor illustrations. For more details, please refer to the pictures.
THE THIN WASHI TAPE IS SOLD SEPARATELY .
Product features
Each roll is 1,5cm wide and 10m long. These washi tapes are made of high quality rice paper. They are therefore easy to tear of and to reposition.
Share