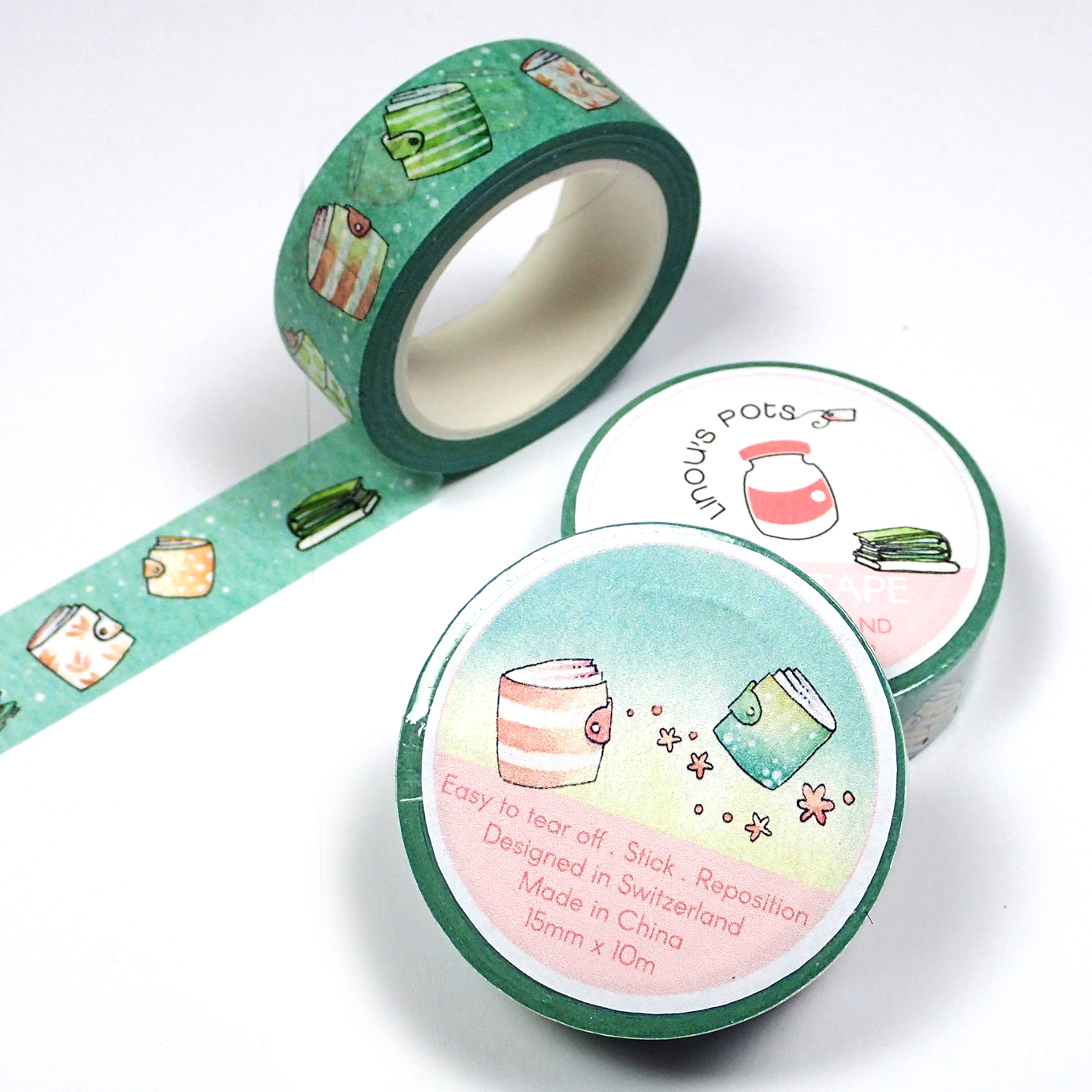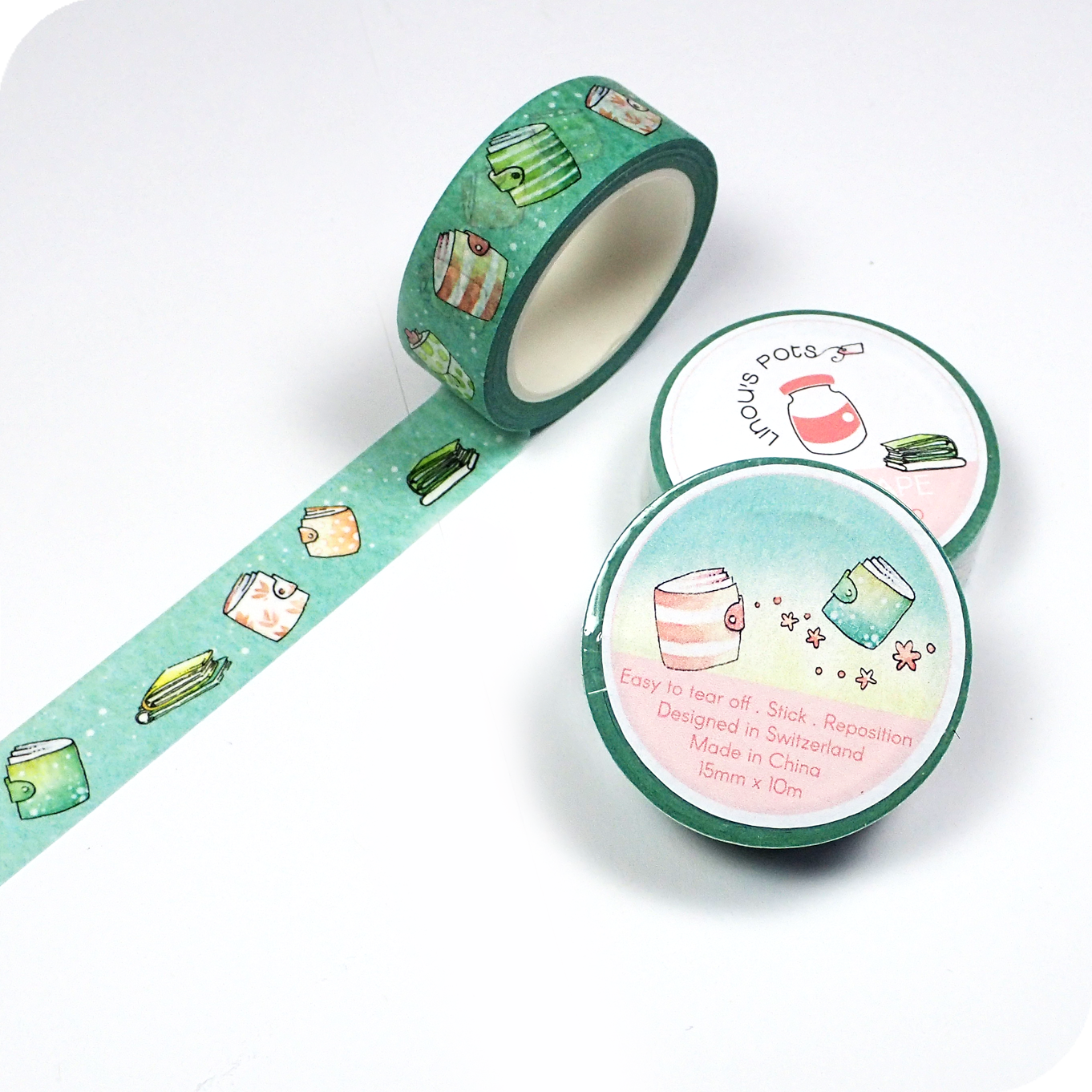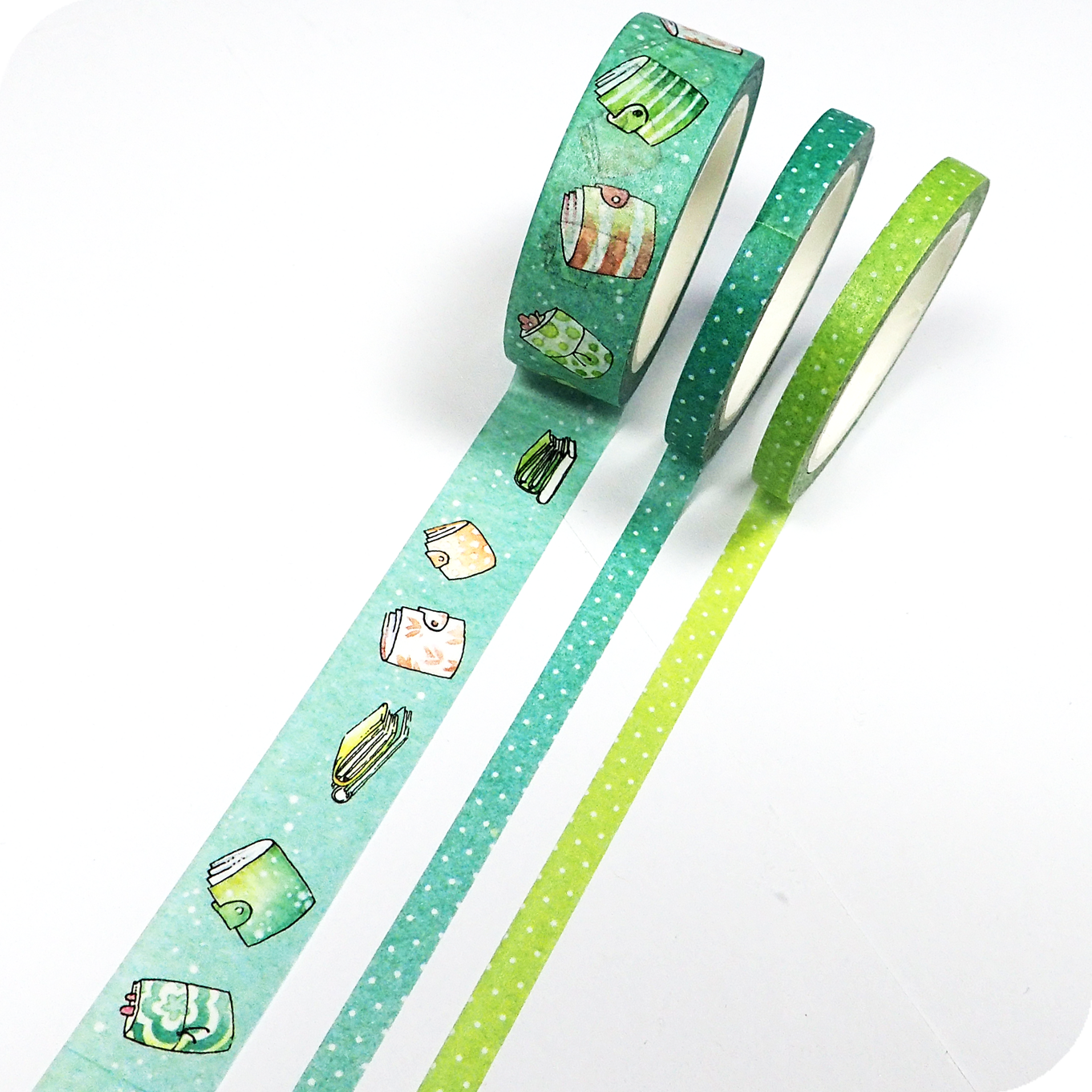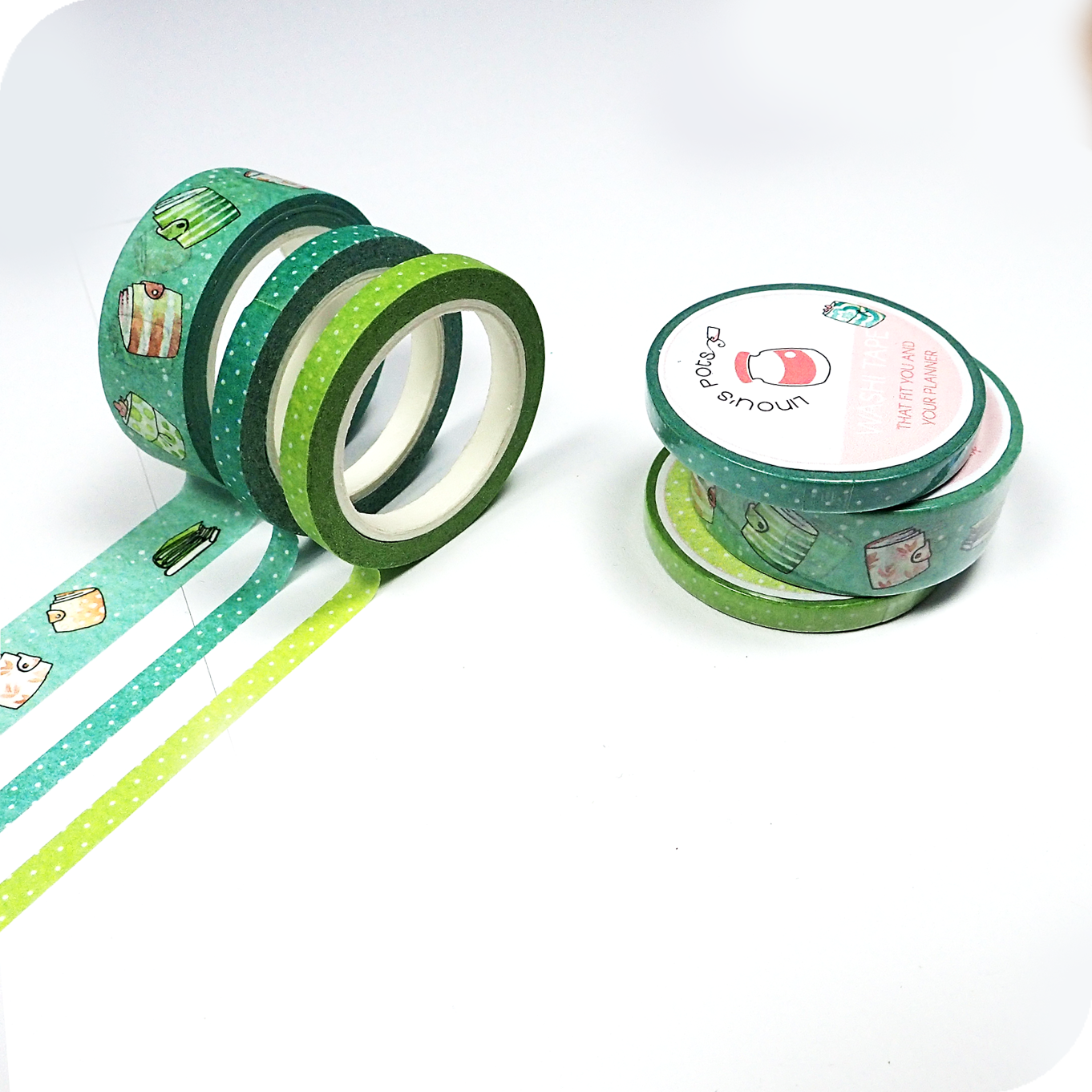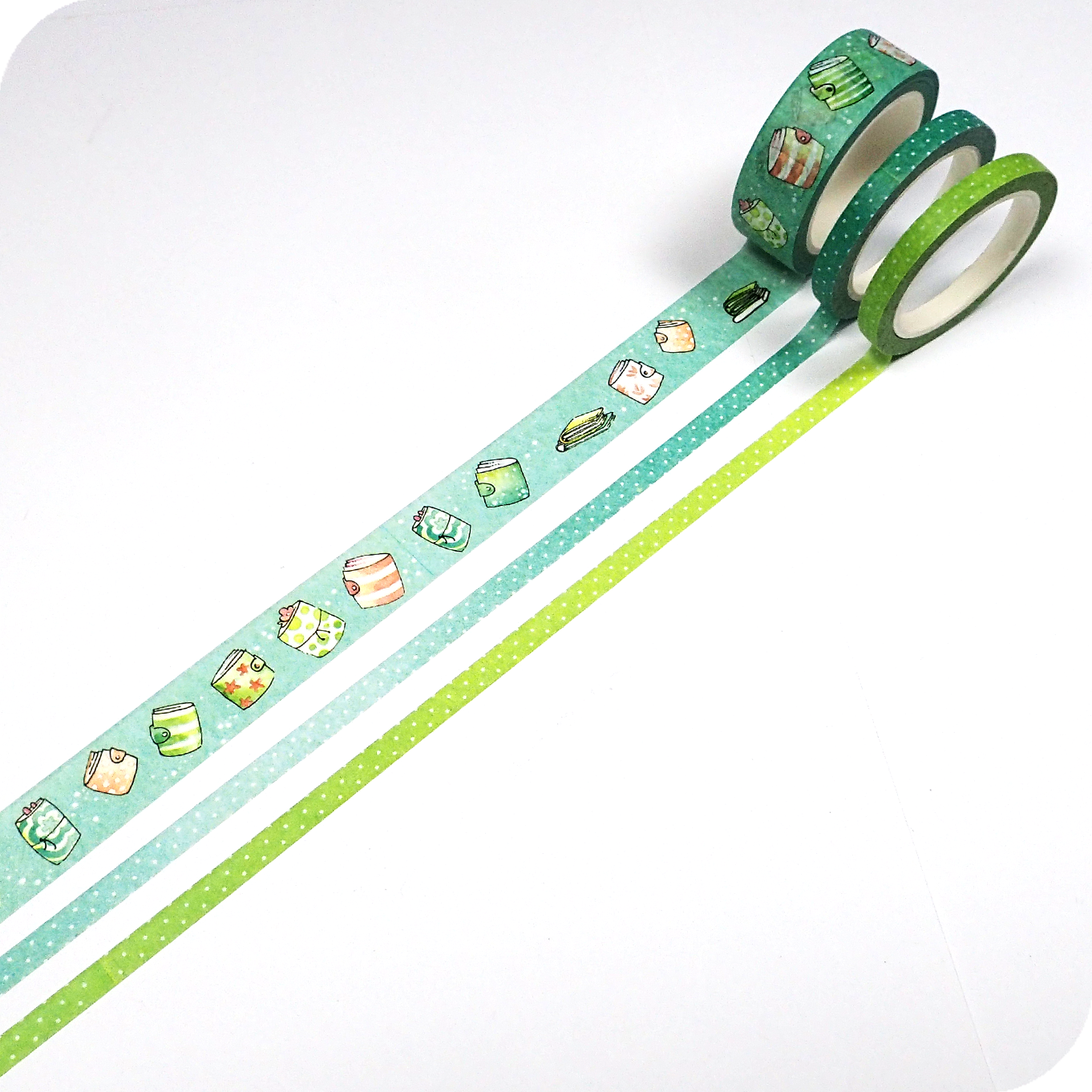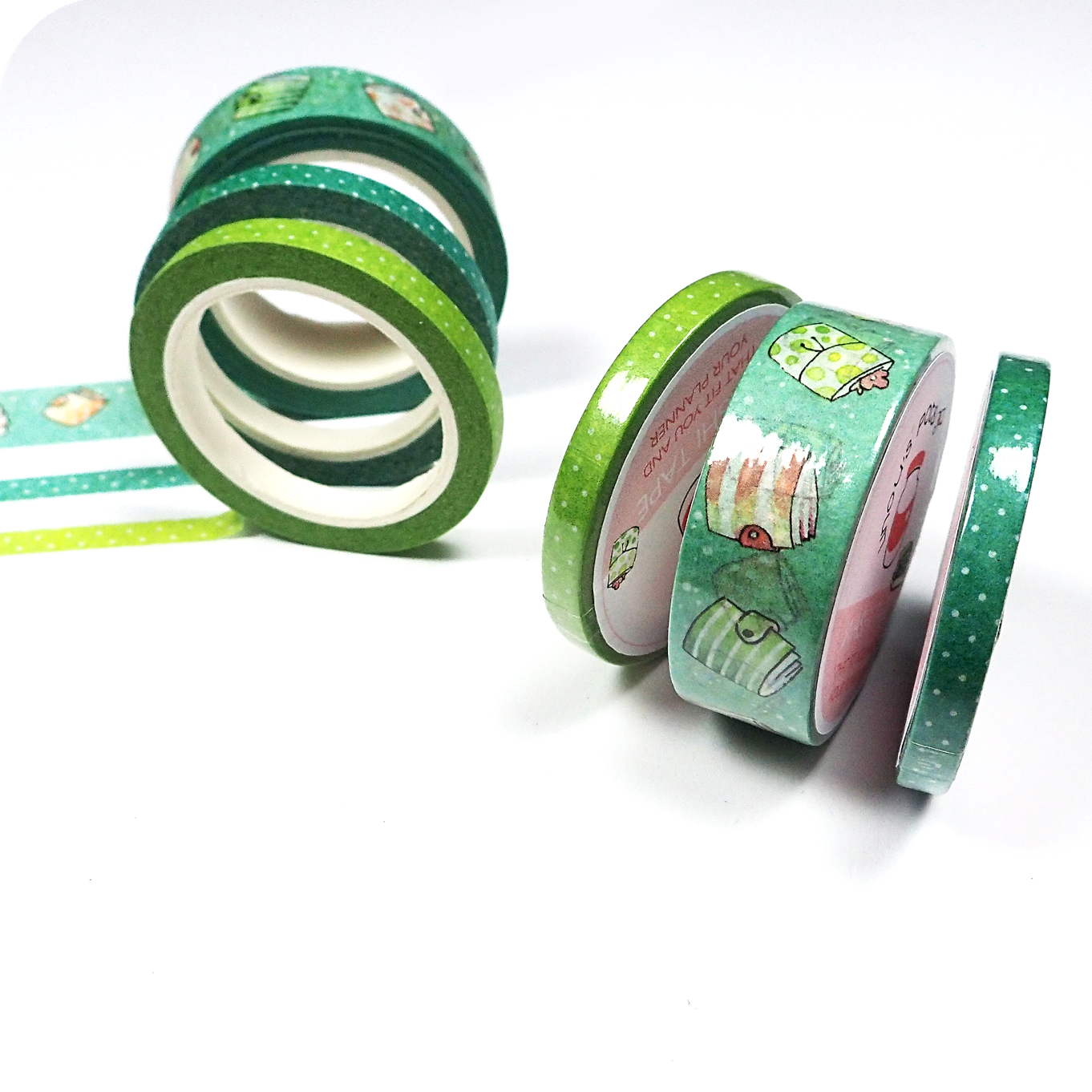 Washi Tape with Planners Pattern in Turquoise
Description
All patterns are handdrawn with watercolor and are perfectly fitting a planner decoration in the turquoise/green tones.
Product features
Each roll is 1,5cm wide and 10m long. These washi tapes are made of high quality rice paper. They are therefore easy to tear of and to reposition.
Remark : colors can vary according to your screen set ups.
© 2019 Linou's pots. All rights reserved. www.linouspots.com
would pair perfectly with