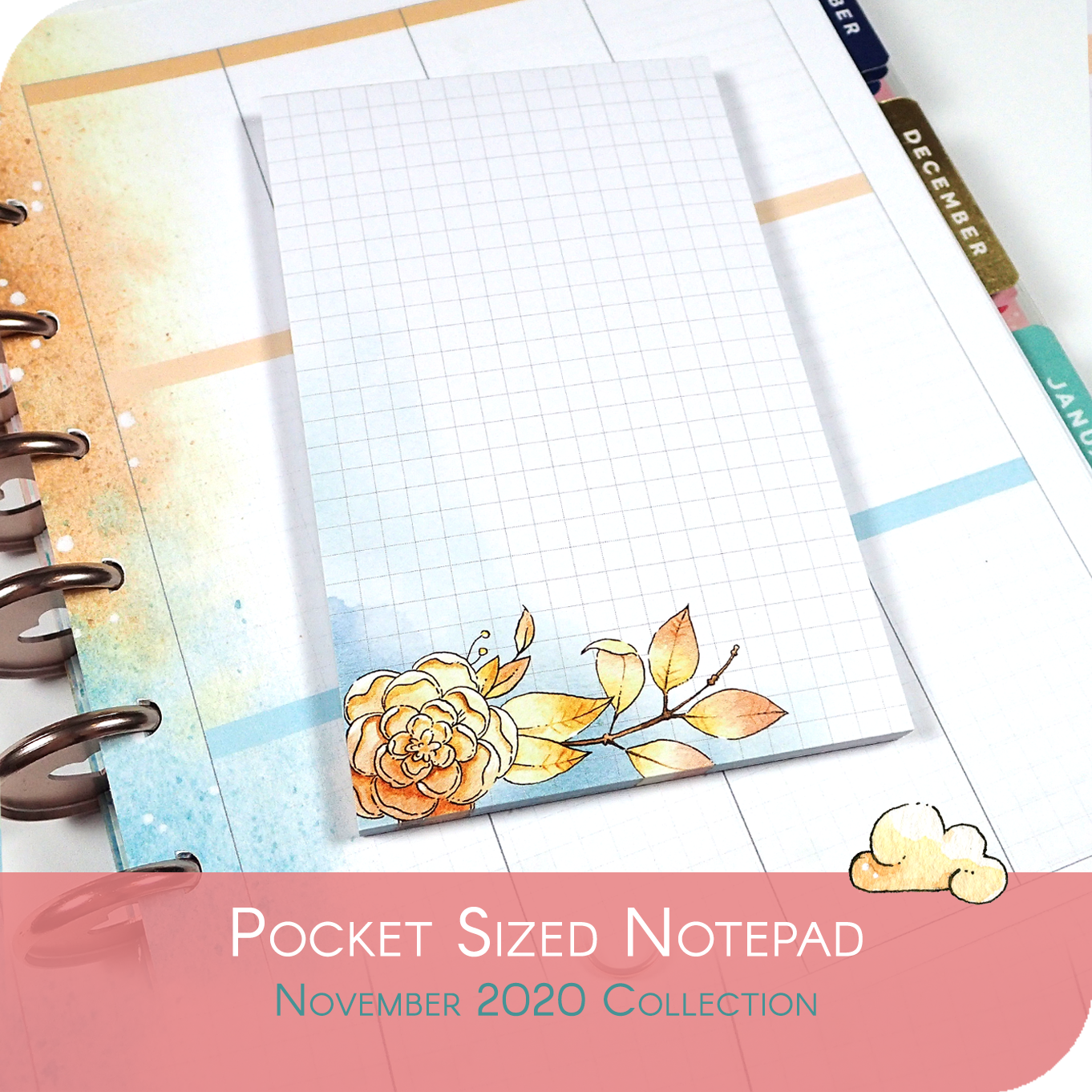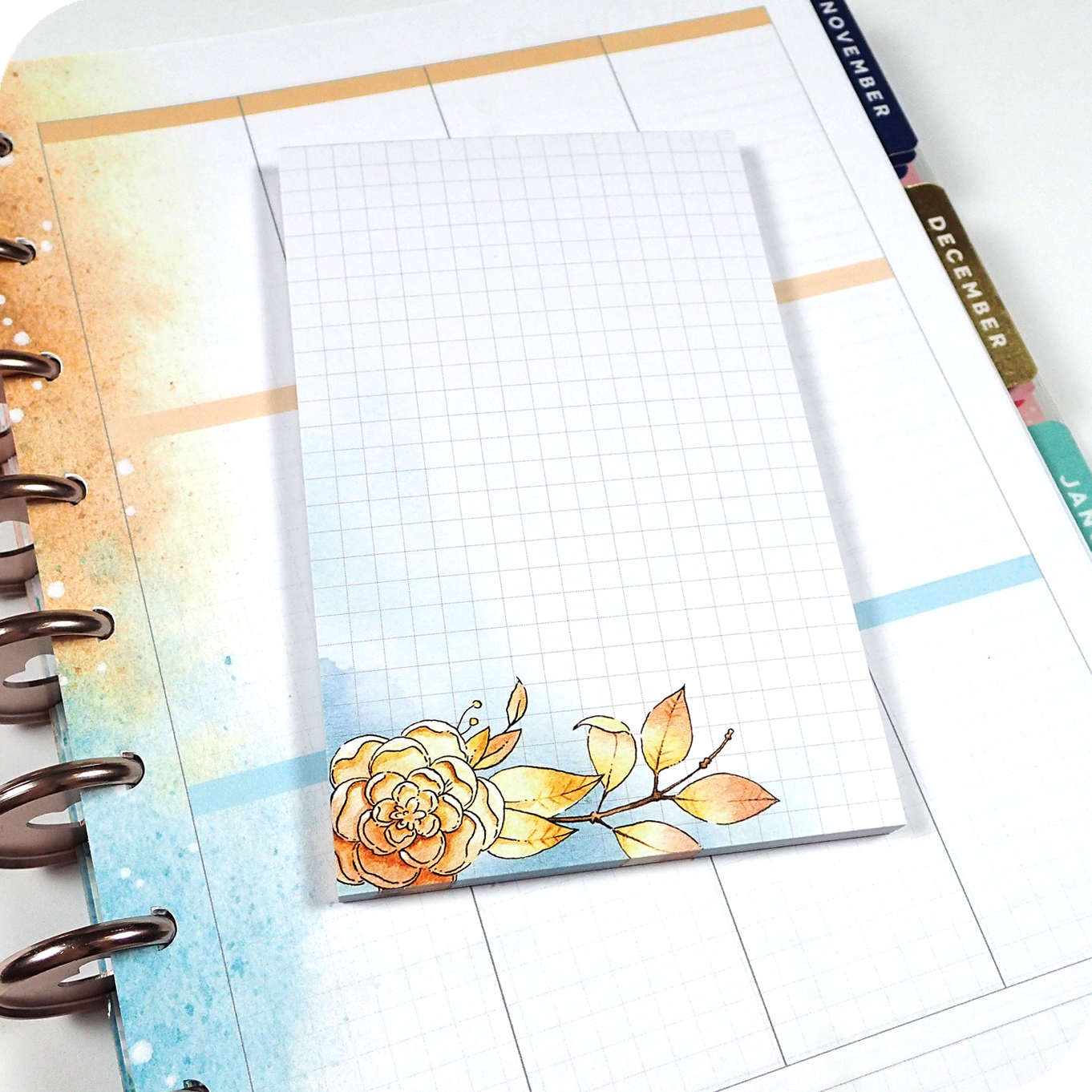 Feathery Fall - Pocket sized Notepad
"...
 

when every leaf is a flower."

This colorful fall collection includes hedgehogs hiding in the woods, curious snails and much more funny characters that will brighten up your planner. 

The original collection has been proudly released in 2020 in collaboration with Cocoa Daisy.

Product features
High quality notepad, printed and assembled in Switzerland with respect of environnemental FSC norms.
Composed of:

50 notes pages with 80g/m2 paper
1 backside carton
Size :
Perfectly fitting the pocket sized planners with 90x140mm.
5mm squared.
would pair perfectly with