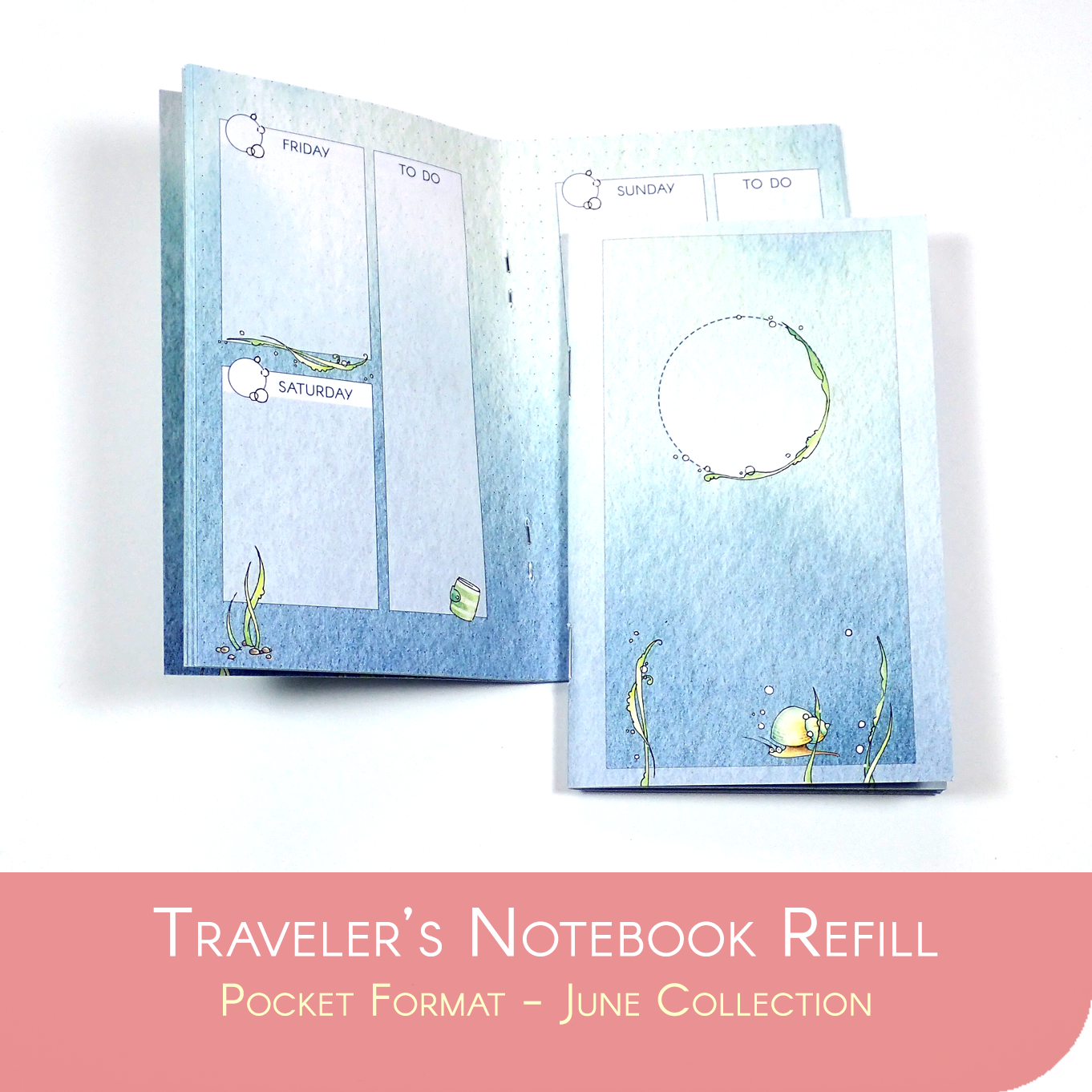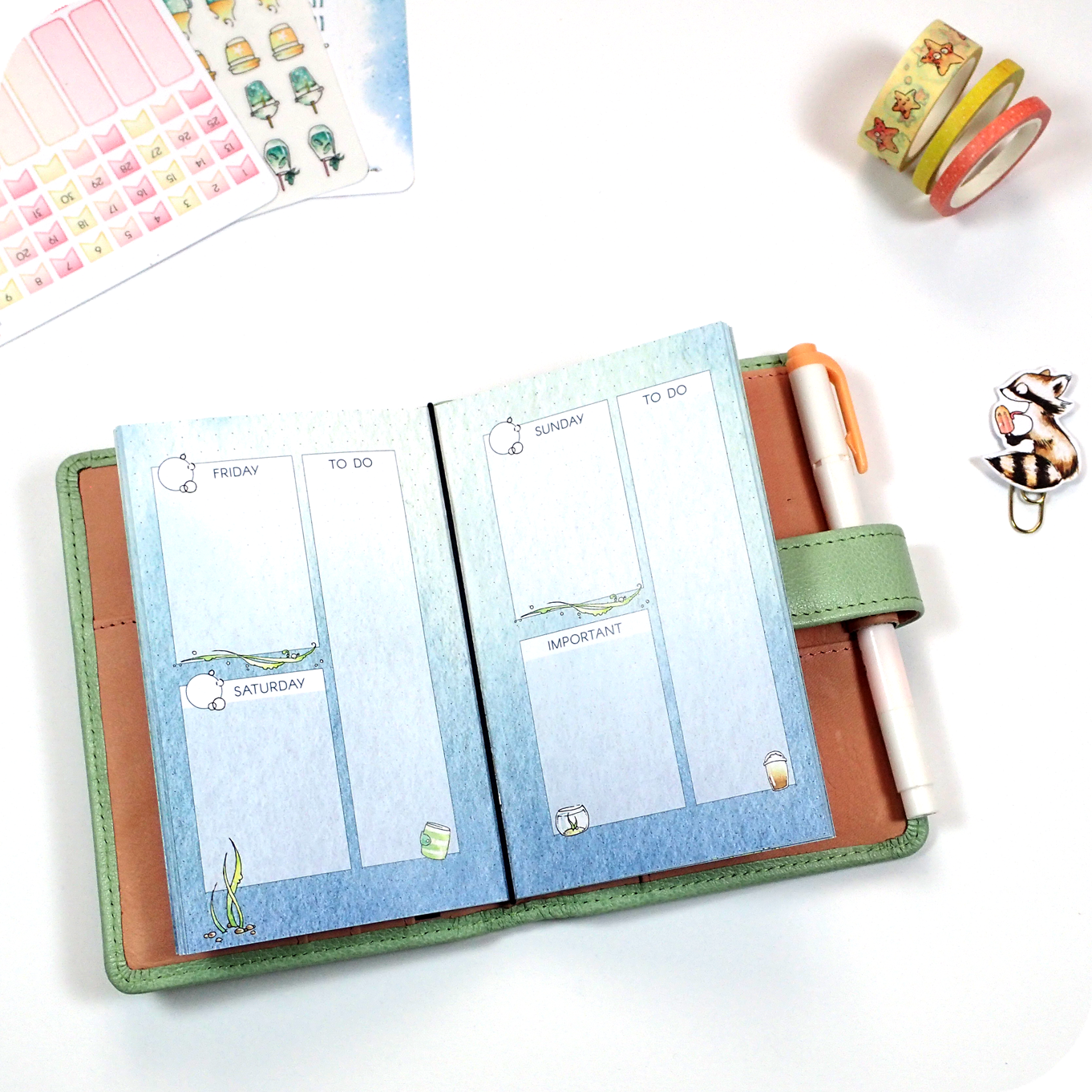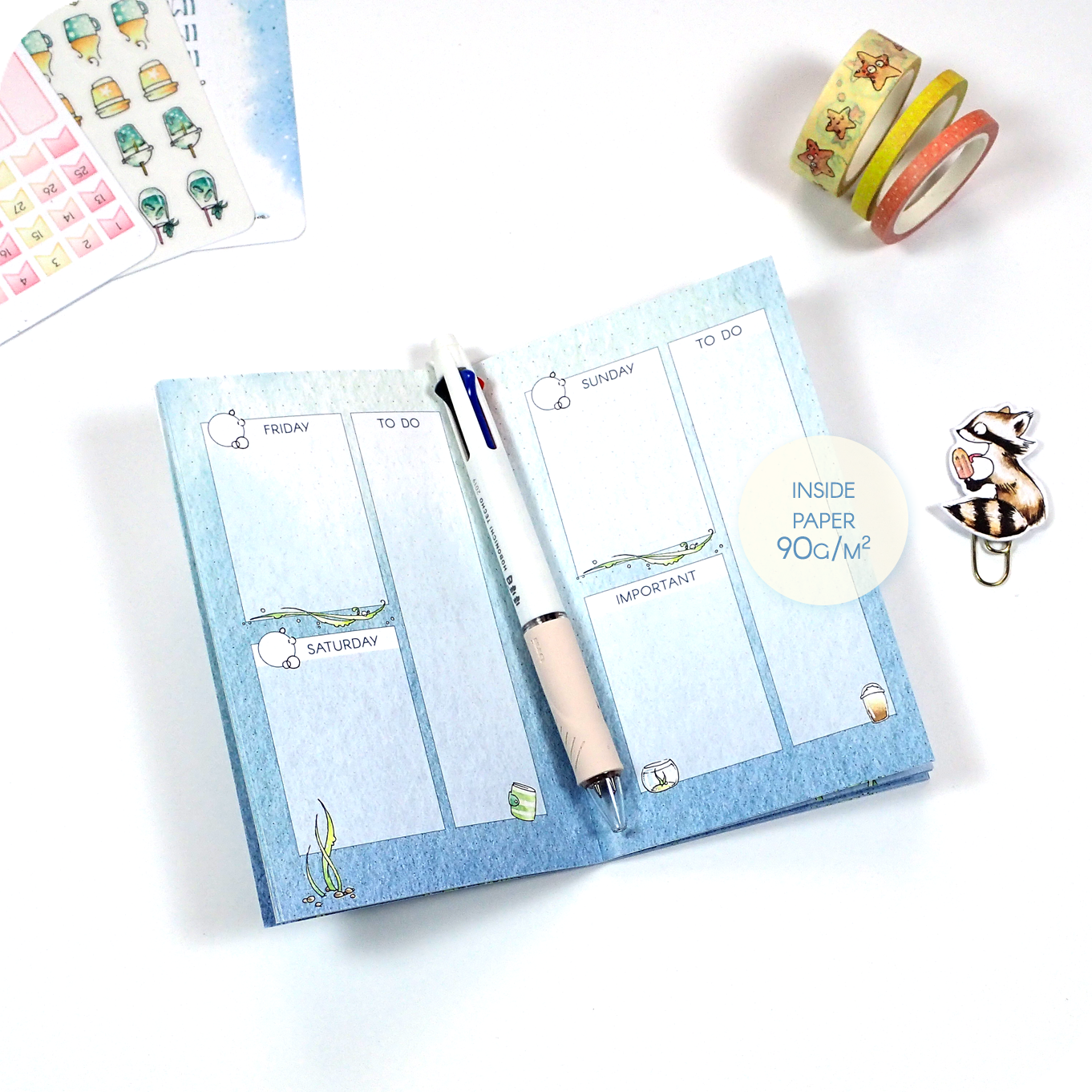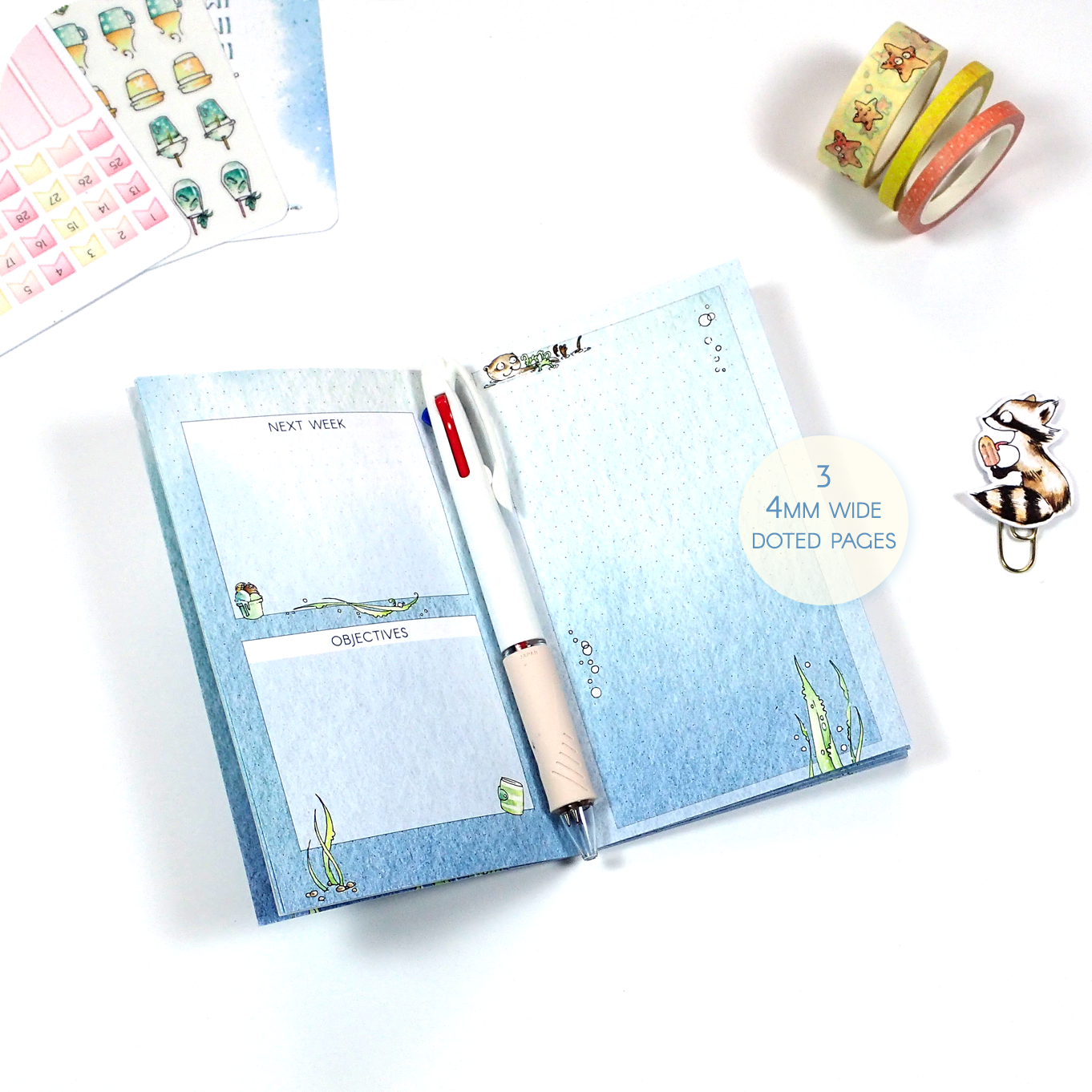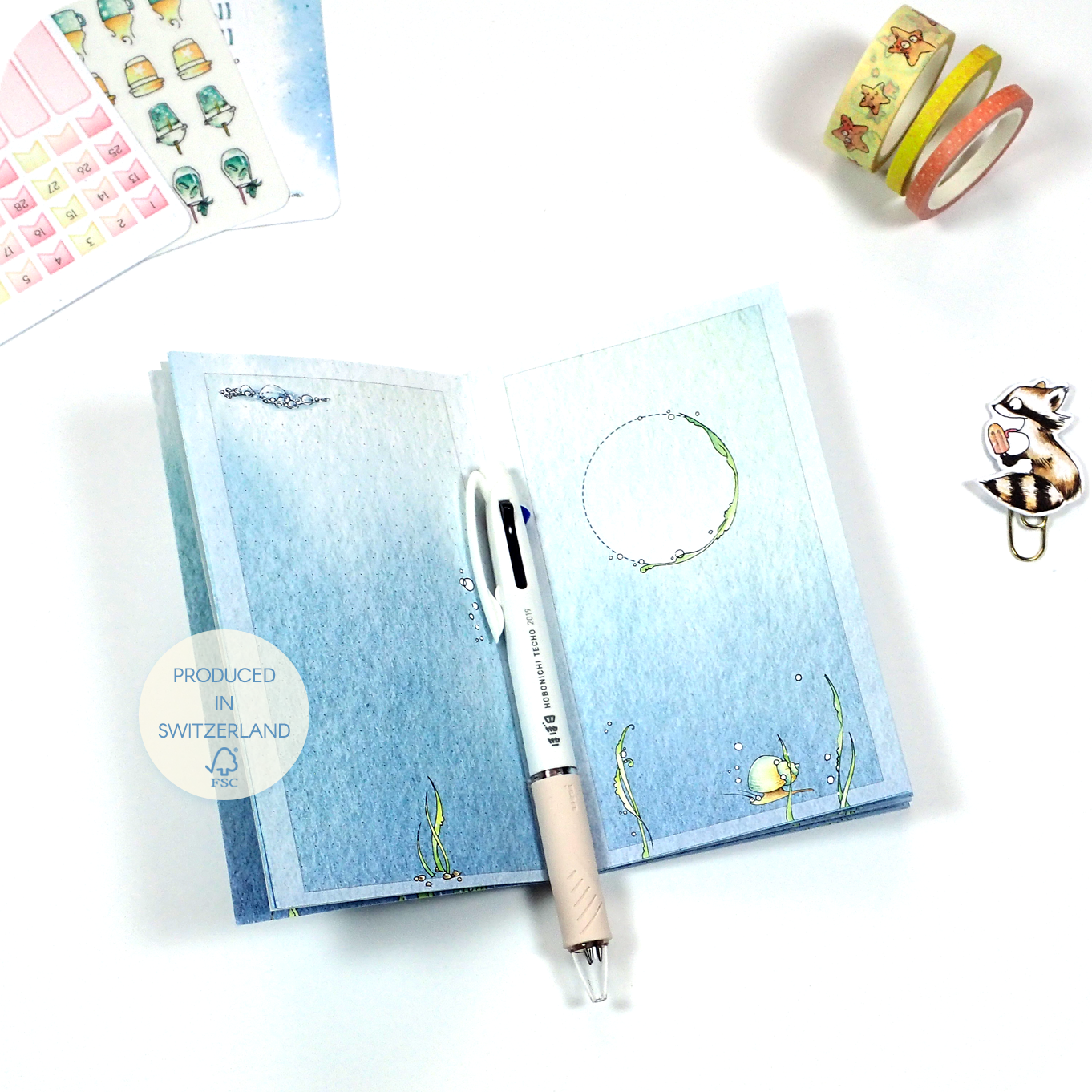 Undated Traveler's Notebook Insert - June Collection for POCKET sized
Description
High quality Traveler's Inserts from original watercolors. The TN notebooks are printed and assembled in Switzerland with respect of environnemental FSC norms.
This TN insert is part of the Summer trio, fitting the June 2019 stickers and washi tapes collection.

Product features
The refill is in POCKET format and is composed with the following components:
- one hardcover with 240g/m2 paper
- one illustrated vellum between hardcover and notesheets
- notesheets with 90g/m2 paper with 1 title page, 4 pages with the week boxes and 2 note pages. (5x)
Remark : colors can vary according to your screen set ups.
For more details, please refer to the FAQ page.
© 2020 Linou's pots. All rights reserved. www.linouspots.com
would pair perfectly with