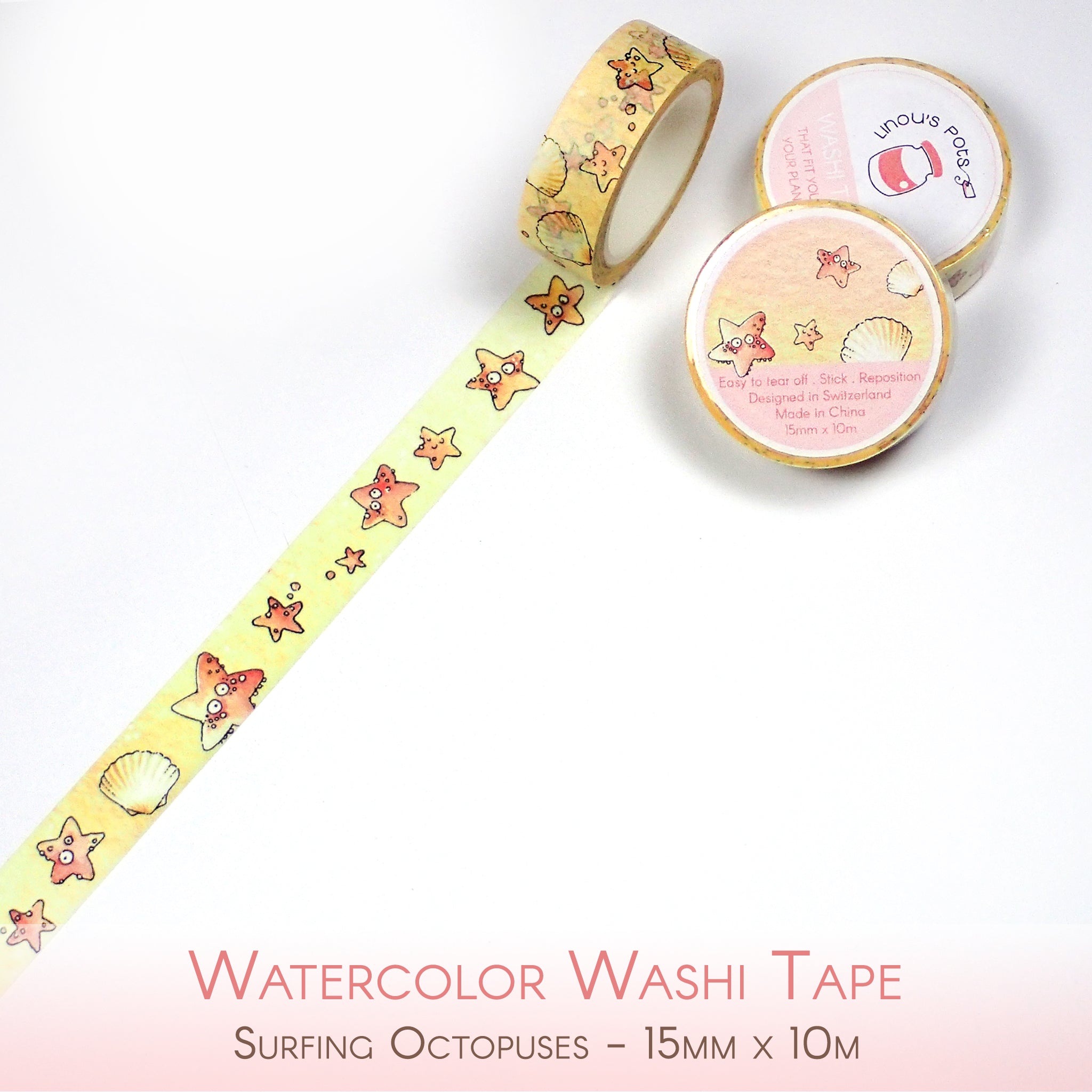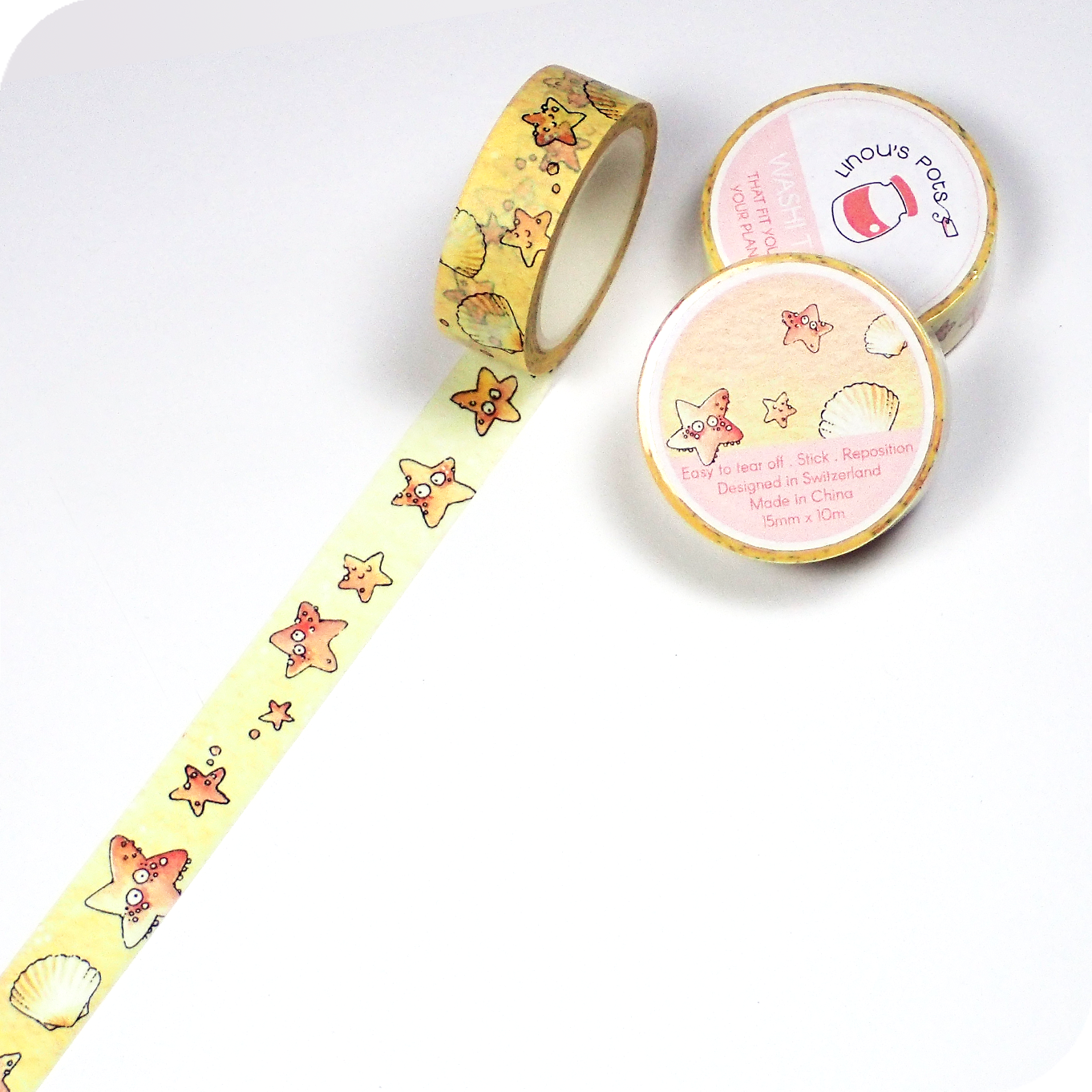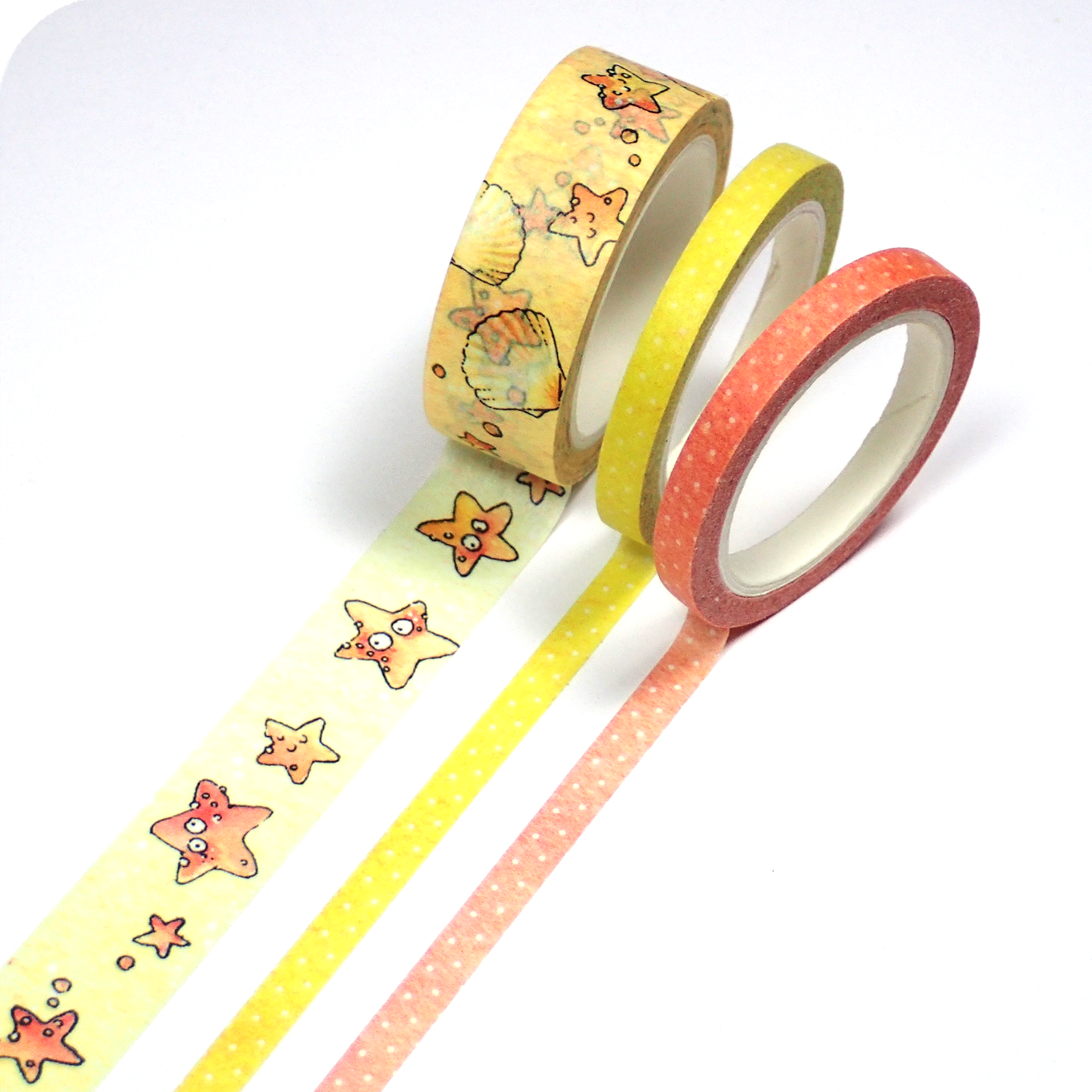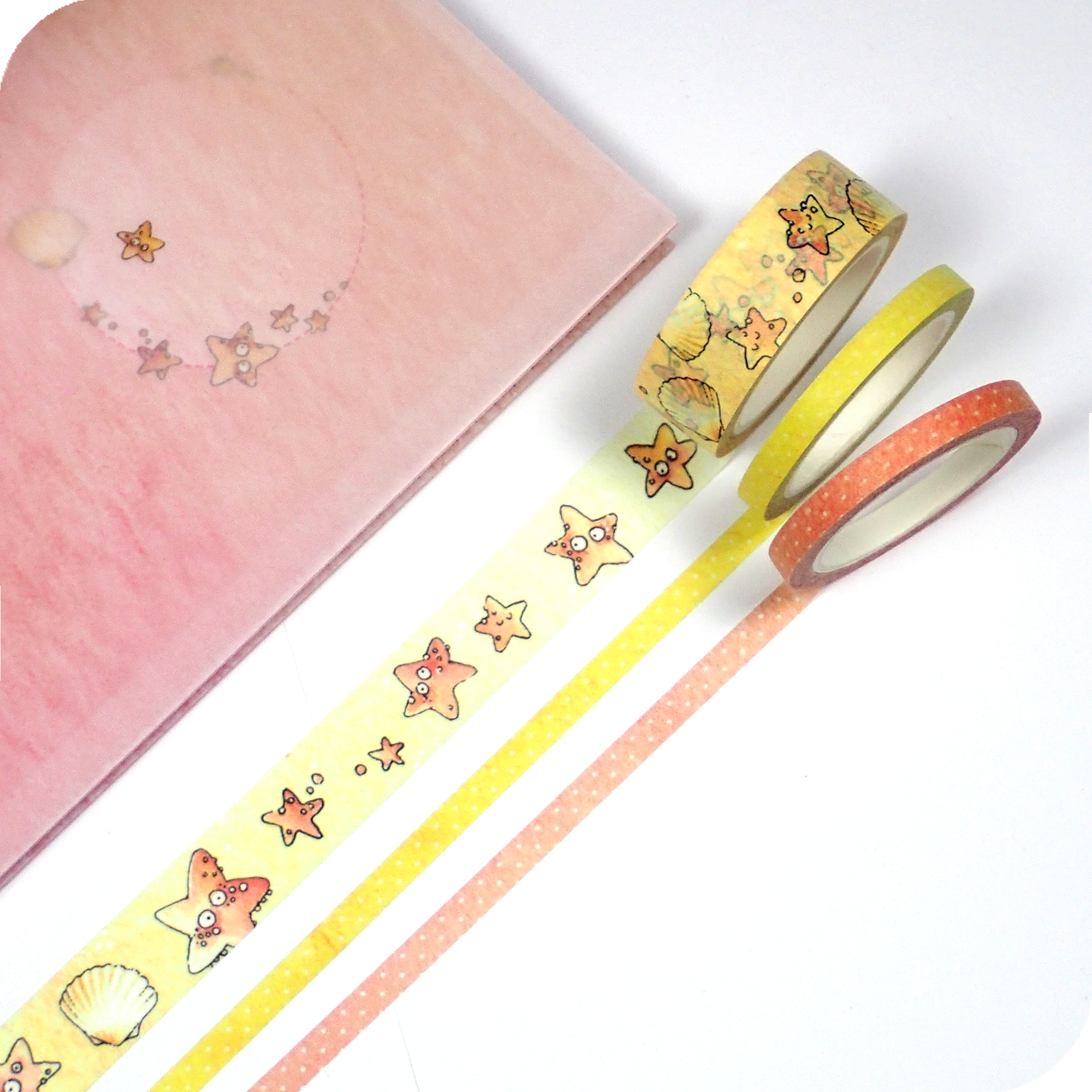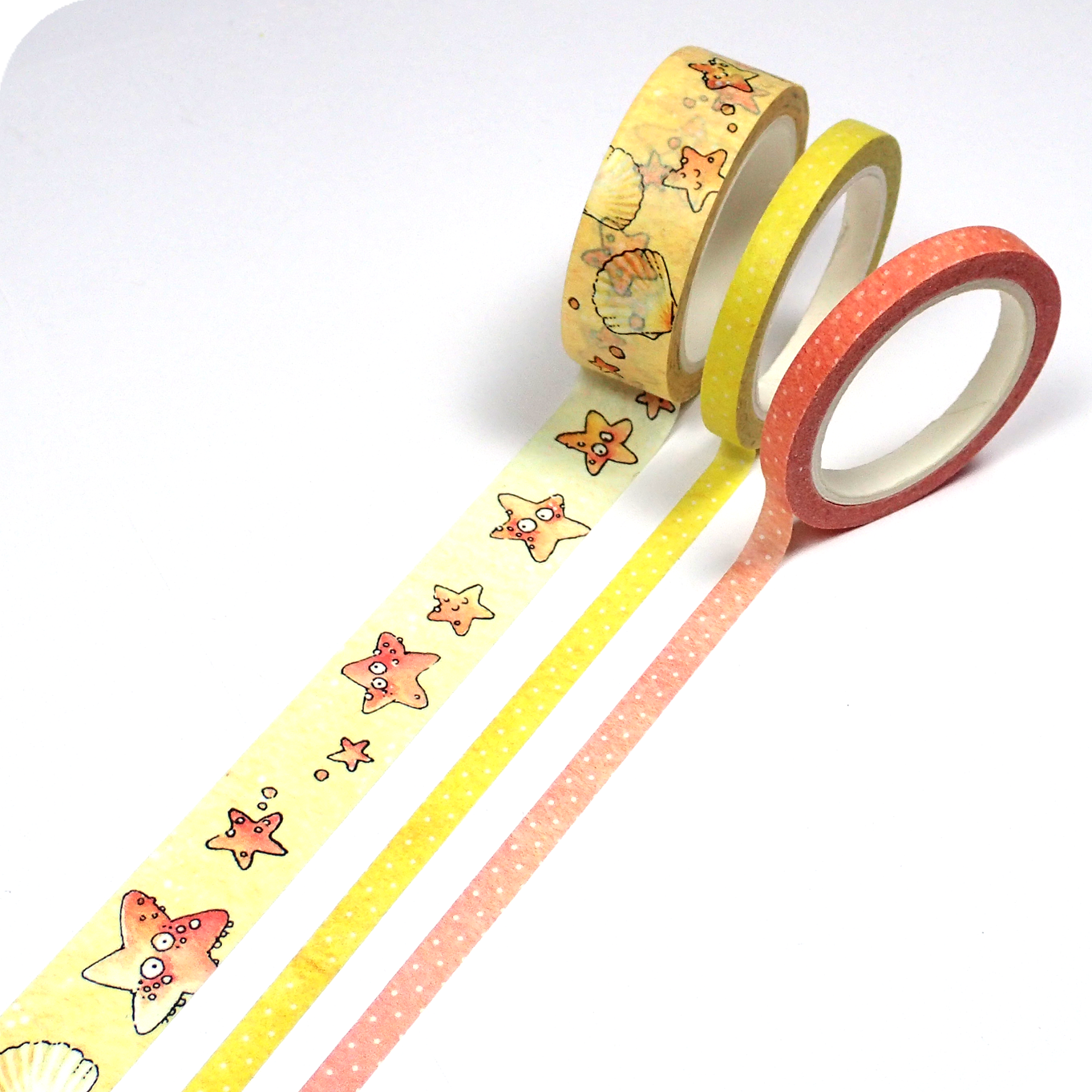 Surfing Octopuses - Watercolor Washi Tapes - Sea Stars and Shells
Surfing surfing... in your planner

These goofy octopuses will love to entertain you while planning ahead your Summer weeks ahead.
This bright stationary collection includes beach-inspired watercolor illustrations and will fit any planner, bullet journaling or crafts hobby.
Product features
Each roll is 1,5cm wide and 10m long. These washi tapes are made of high quality rice paper. They are therefore easy to tear of and to reposition.
Share