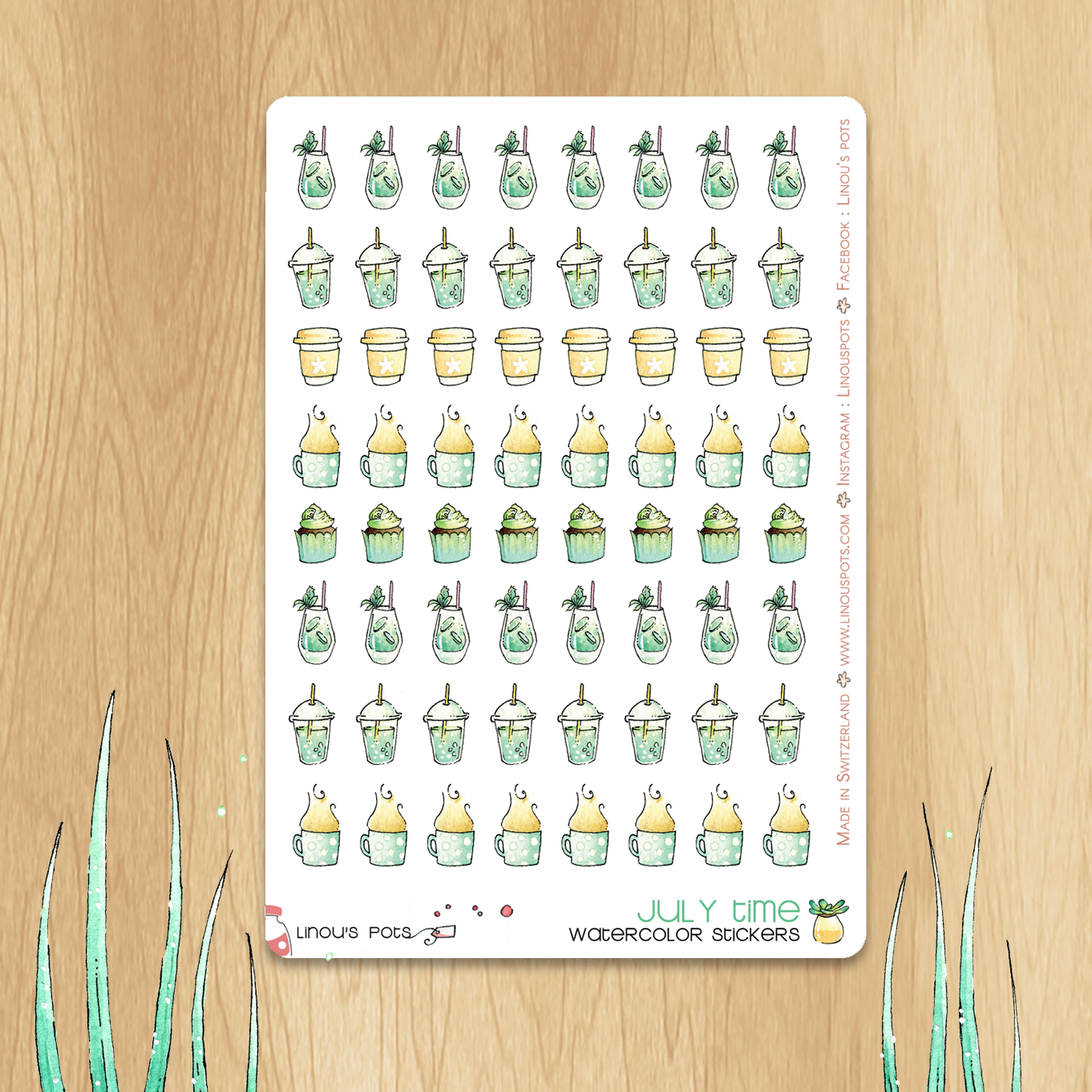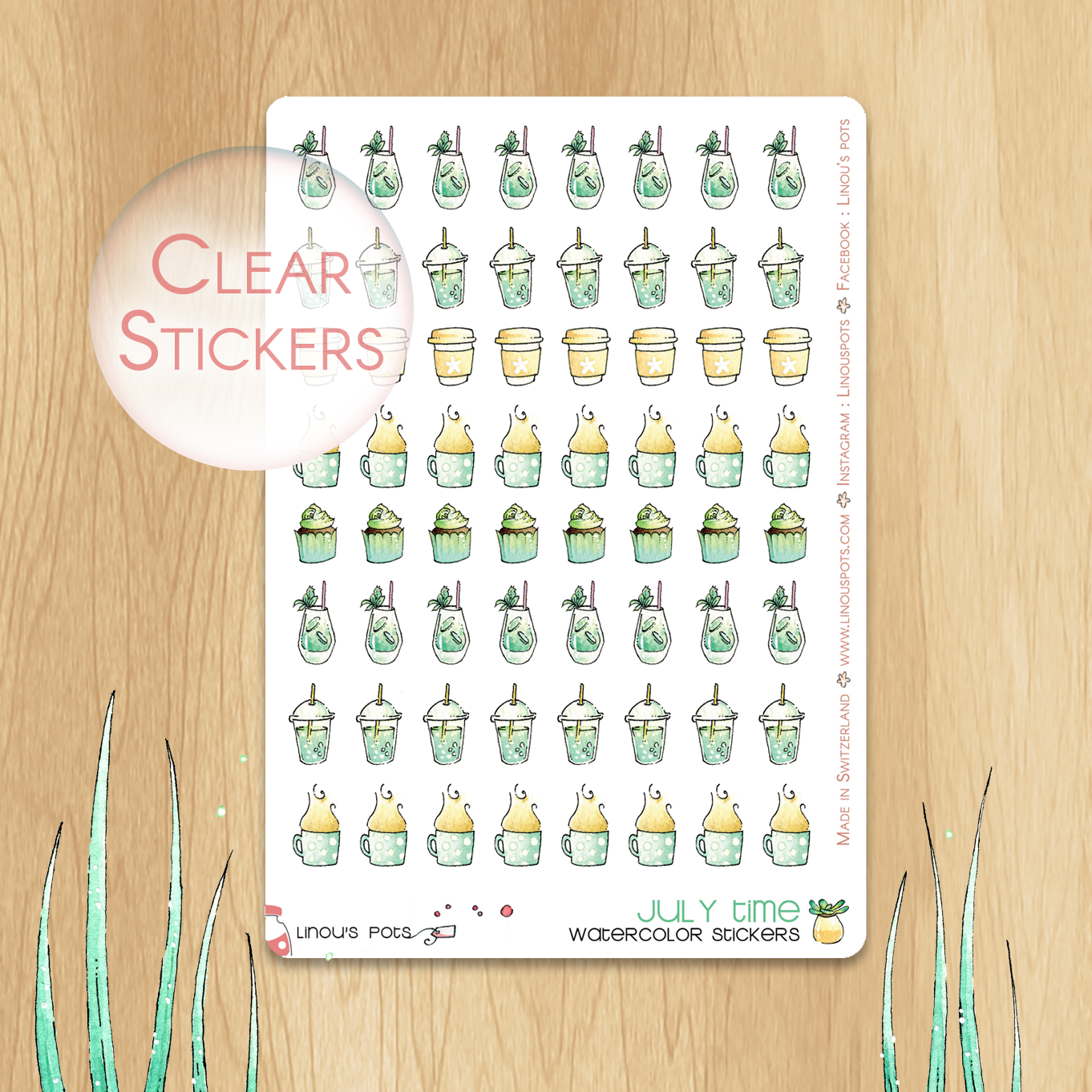 Playing In The Sand - Watercolor Decorative Stickers - Summer Beverages, Cupcakes and Cocktails
Description
Sunny and sweet watercolor stickers collection for Summer. This sheet is part of July's 2019 Collection and includes various drinks and food illustrations.
For questions about sizes of stickers, please refer to this part of the FAQ page.
Remark: colors can vary according to your screen setups.
Product features
The size is Linou's pots usual size of 129x185mm, fitting all usual planners.
Three papers options (finish) are available :
matte removable
matte permanent
clear glossy
would pair perfectly with